Step-By-Step Betkeen Sign-Up Guide

Easysportbet is a betting broker and a part of their services is to arrange access to a betting exchange called Betkeen.
We recommend you read our blog post about betting brokers.
Betkeen is a so-called white label Betfair betting exchange. This means that the odds and liquidity should follow Betfair but it does not bear the Betfair logo.
This is important because Betkeen is not in the Oddsmatcher. However, Betfair is. So if you see a match with Betfair you can use Betkeen interchangeably and get the same odds and liquidity. Update: Please note that the Betkeen lay odds have been consistently higher than the Betfair odds recently.
This guide will take you through the sign-up process, step-by-step.
Step 1
Go to www.easysportbet.co.uk and click on the button "join for free".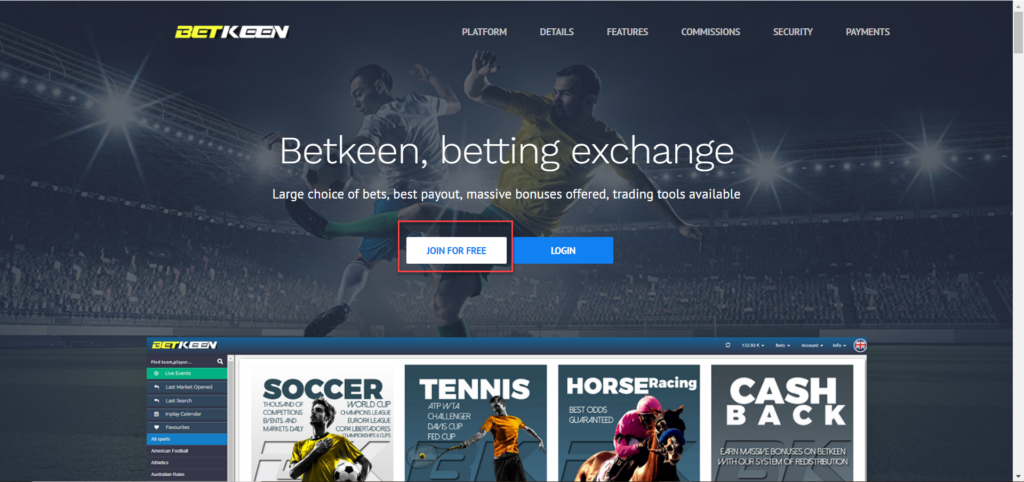 Step 2
Fill in the registration form and click on "create my account" once done.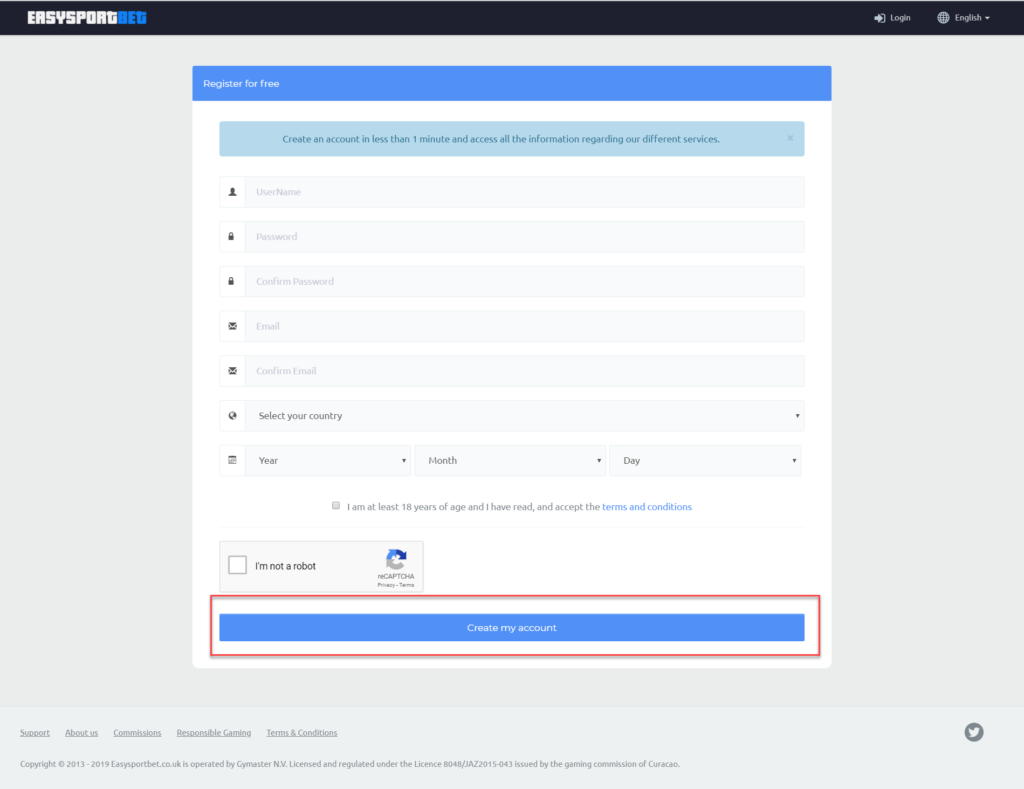 Step 3
You will now see the message shown below.
Go to your email inbox and look for the email from Easysportbet. If you don't see it then search your spam folder.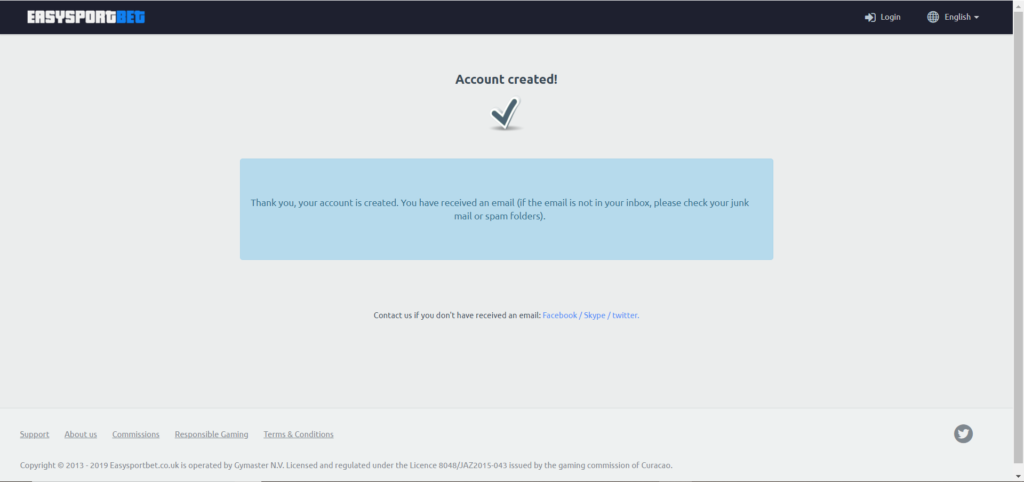 Step 4
Open the email and click on the link to activate your account.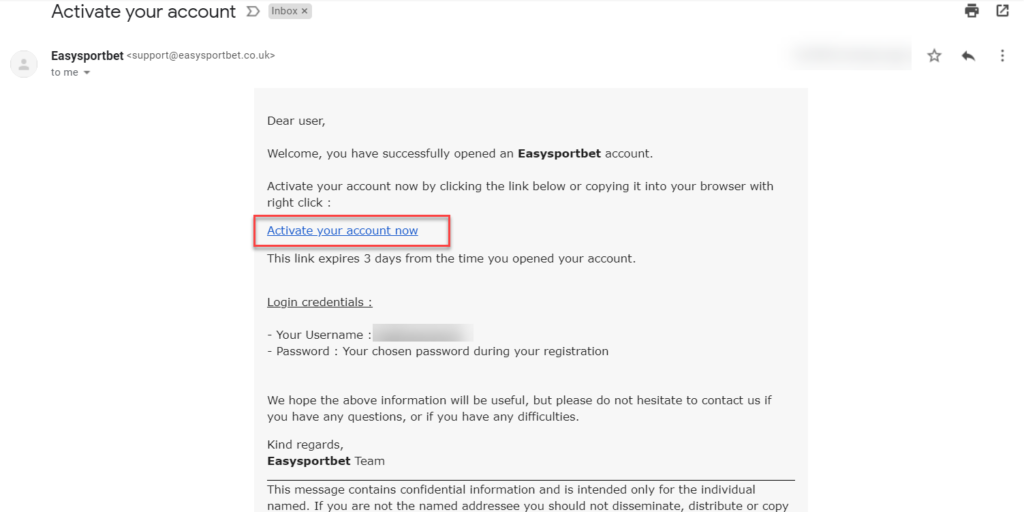 Step 5
Great. Your account is now activated and you are ready to verify your account so you can make a deposit. Click on "Go to my account".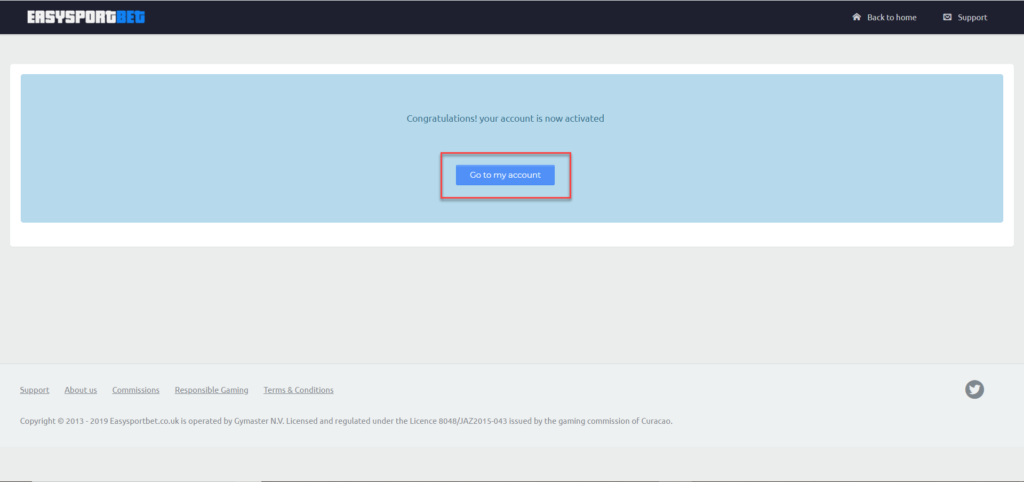 Step 6
In the menu on your left under "My account" go to "Verification (KYC)". KYC is short for Know Your Customer and is a standard way for bookmakers and betting exchanges to ensure you really are who you claim to be.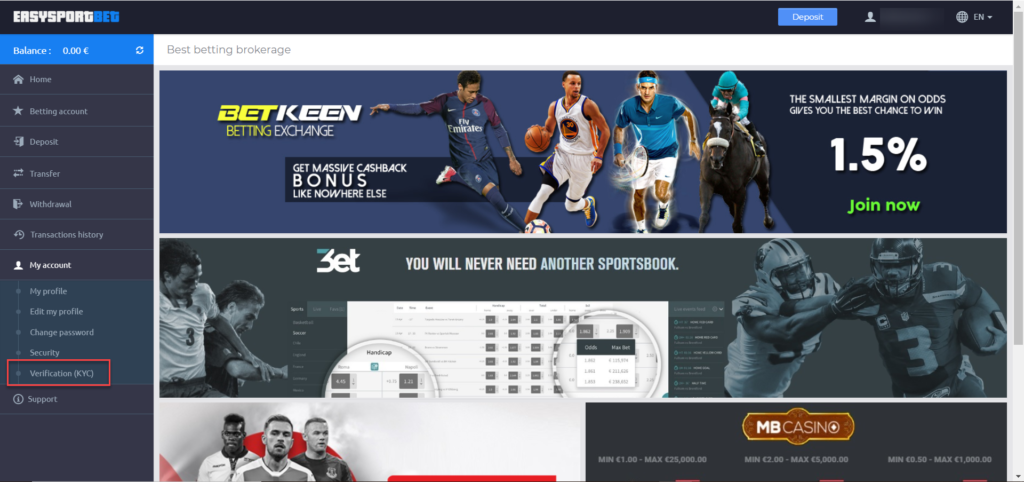 Step 7
Add your data to the form and click on "Save my data".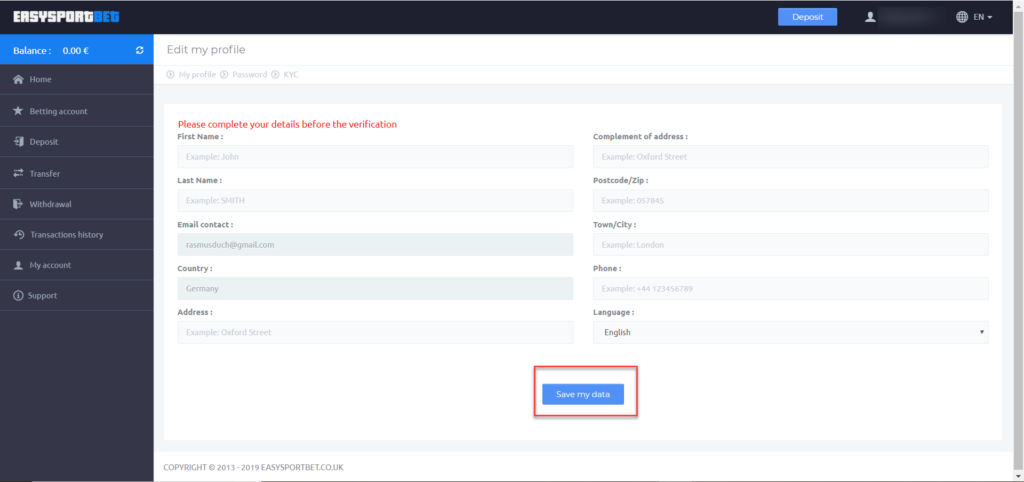 Step 8
Under account information you can now click on "Verify".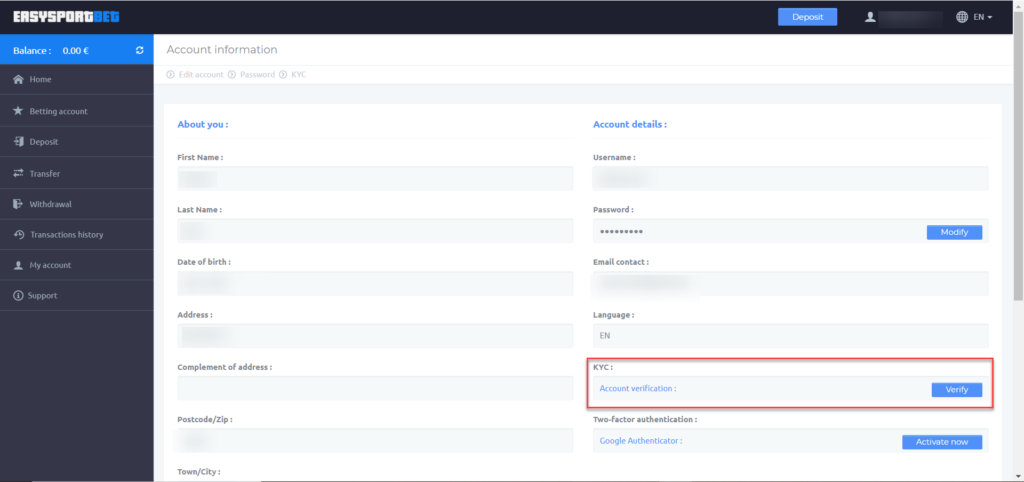 Step 9
To verify your account you need to send one proof of identification and one proof of address to [email protected].
Proof of identification:
Passport
Driving license (a photo of both sides)
National Identification Card (a photo of both sides)
And,
Proof of address:
Utility bill (less than 3 months old)
Bank statement (less than 3 months old)
Tax notice (less than 3 months old)
I find that the easiest way is to take a photo with my mobile (make sure it is clear and that all four corners are visible) and then send the image to my own email address. I recommend you save this on your computer as you may need it again in the future when you open new bookmaker accounts.
You will normally get a reply within 1 or 2 hours.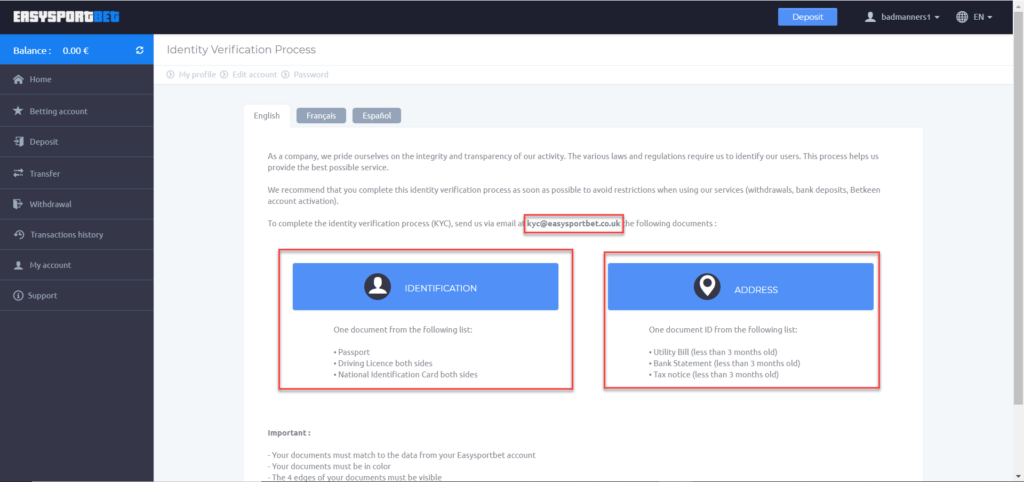 Step 10
Below is the email I sent to Betkeen. Feel free to use the same text in your email.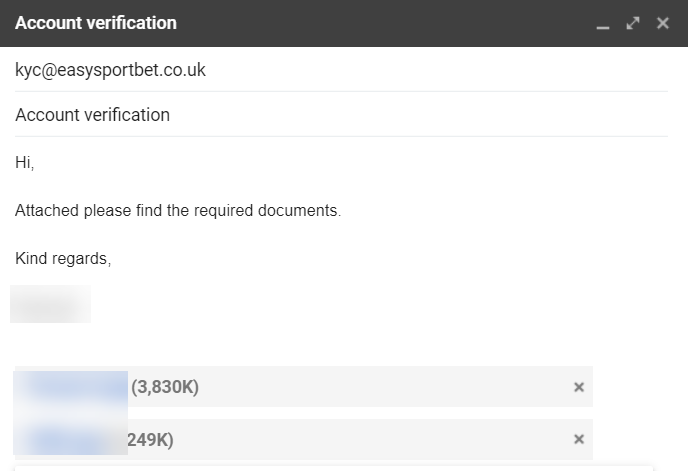 Step 11
About an hour later I received the confirmation from Betkeen that my account had been verified.

Step 12
You are now ready to make a deposit into your Easysportbet account. Easysportbet is the main account and from here you can transfer the money into your Betkeen account.
I used Sofort banking to make my deposit as it was 0% fee, fast and easy. However, feel free to choose the method that suits you best.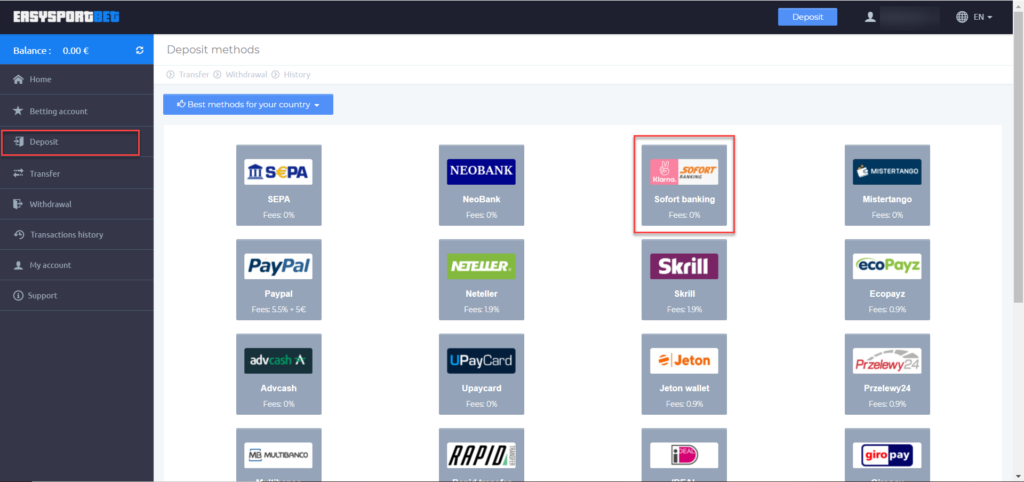 Step 13
For this example I deposited €25 which is the minimum amount you can deposit.
However, I recommend you deposit at least €100 to ensure you have enough money in your account to match the bets from the sign-up offer.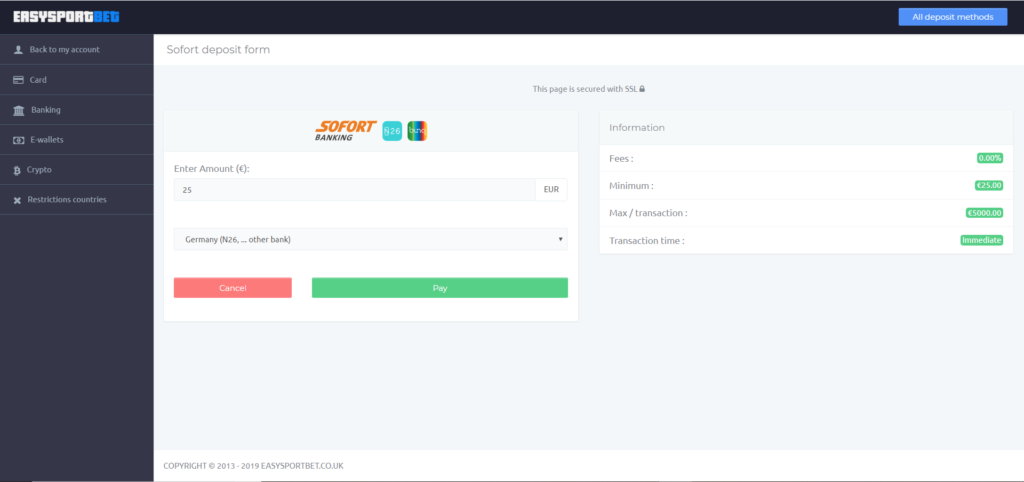 Step 14
Once you see the confirmation that your deposit is successful, click on "Back to Merchant".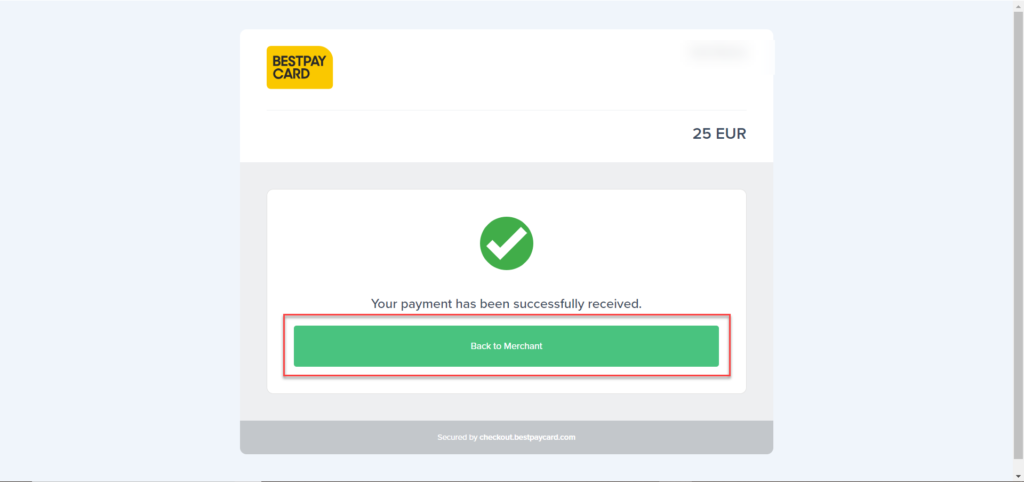 Step 15
In the top left corner you can see the balance of your account.
You now need to activate your Betkeen account and transfer your money.
Click on the large Betkeen banner.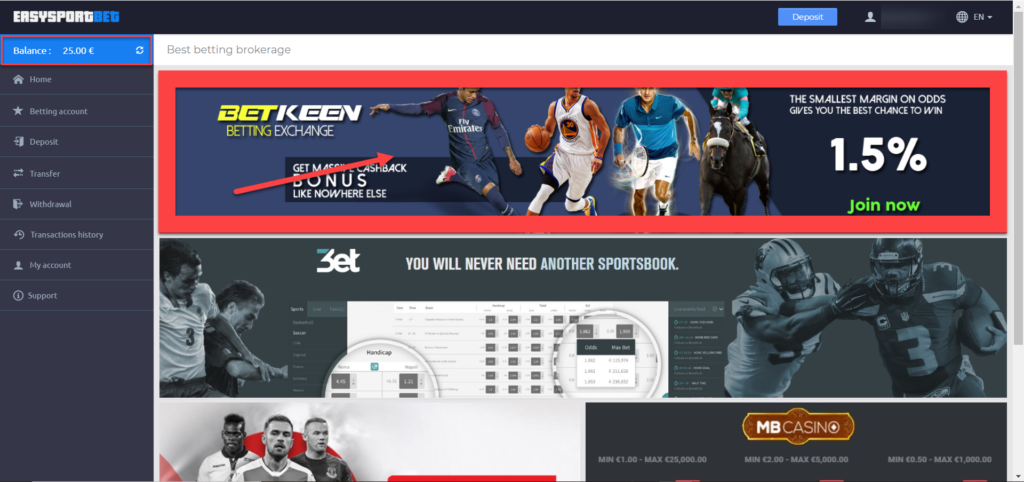 Step 16
Click on "Activate Betkeen".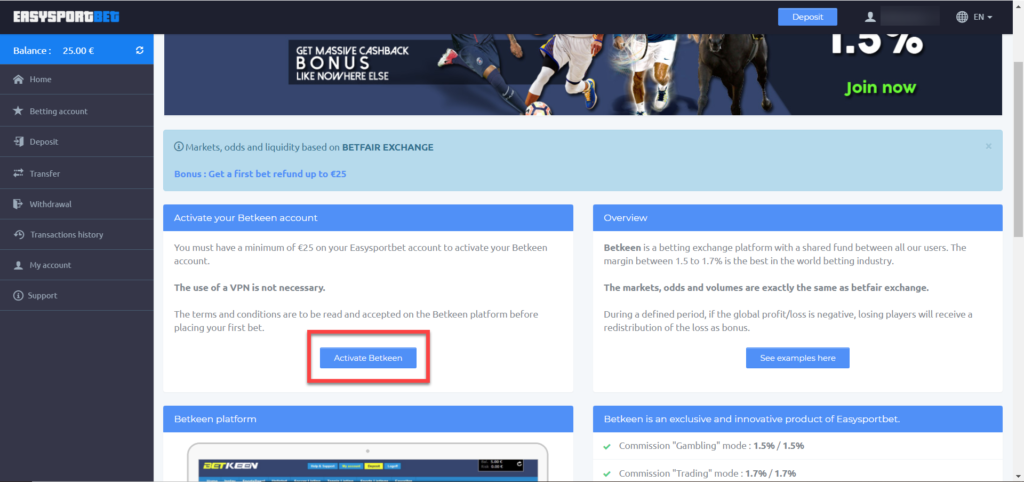 Step 17
Your Betkeen account is now activated. Click on Your Betkeen login to continue.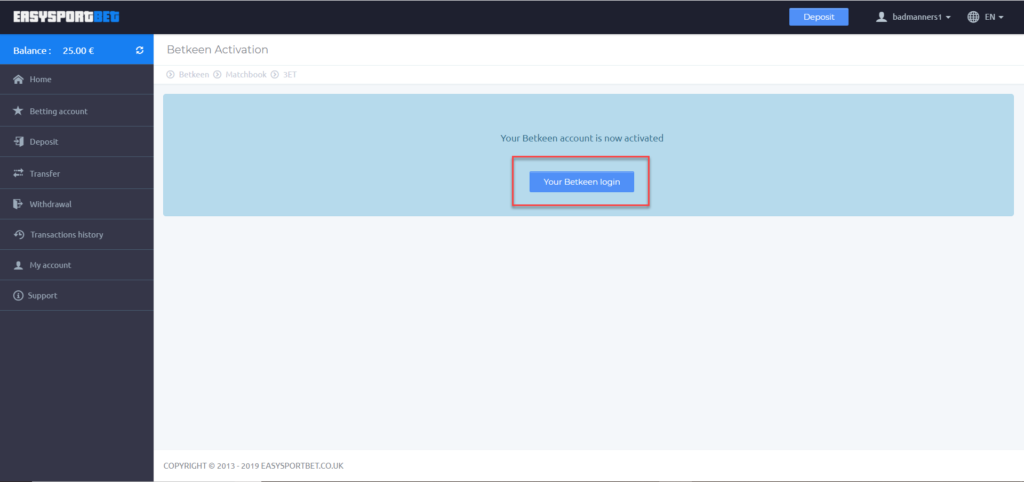 Step 18
The link next to URL Platform is your link to the Betkeen login page.
Below the link you will find your login details. I have blurred mine but your personal details will be visible to you.
Before you login to Betkeen you need to transfer money from your Easysportbet account to your Betkeen account.
Either click on "Deposit on Betkeen" or the "Transfer" tab on the left hand-side menu.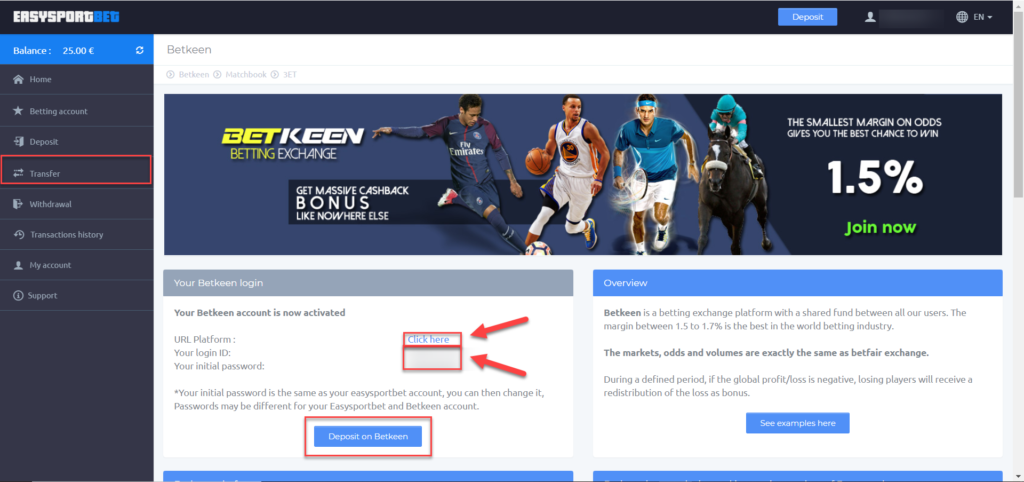 Step 19
Add the amount you wish to transfer and click on "Request to transfer".
Step 20
Transfer successful.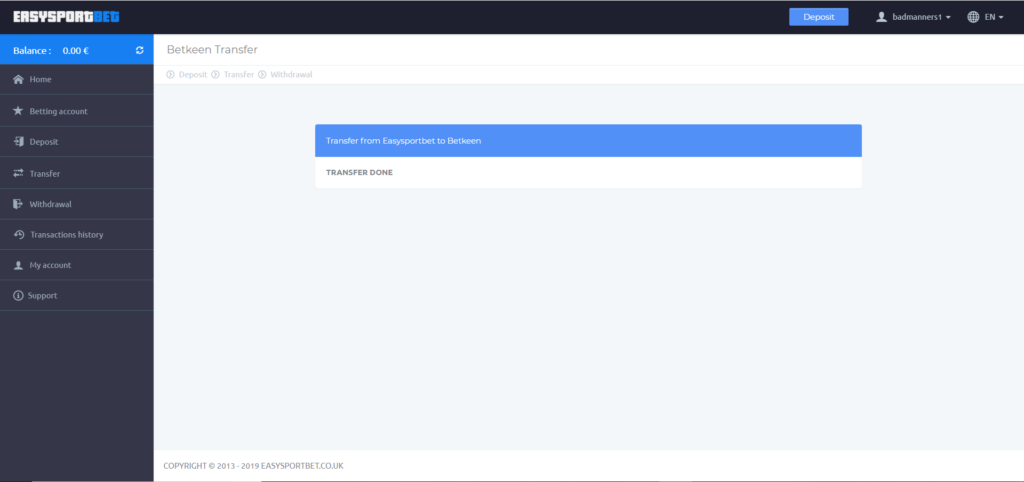 Step 21
Click on the link shown under step 18 to go to the Betkeen login page and fill in your login details.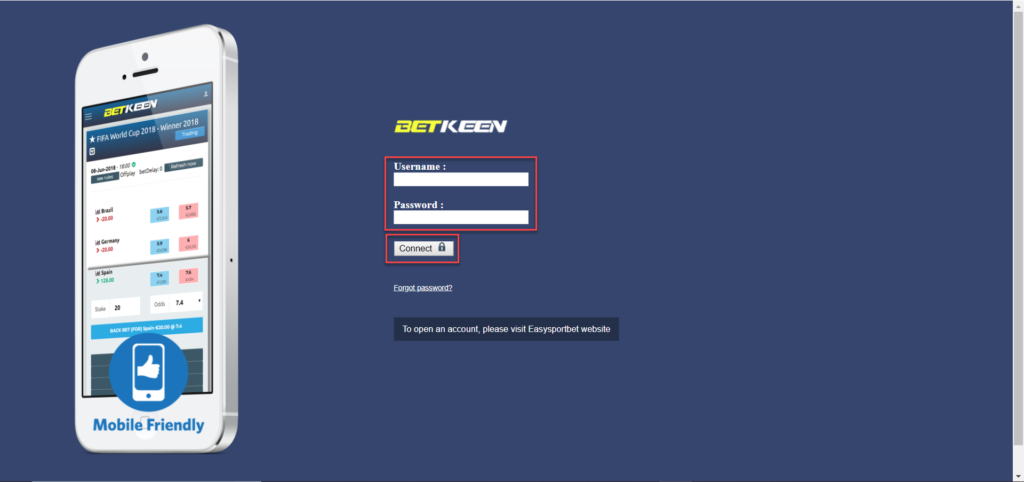 Step 22
The first time you log in you will be asked to accept the terms and conditions. We always recommend that you read them before accepting. Once ready click on the confirmation button at the bottom of the page.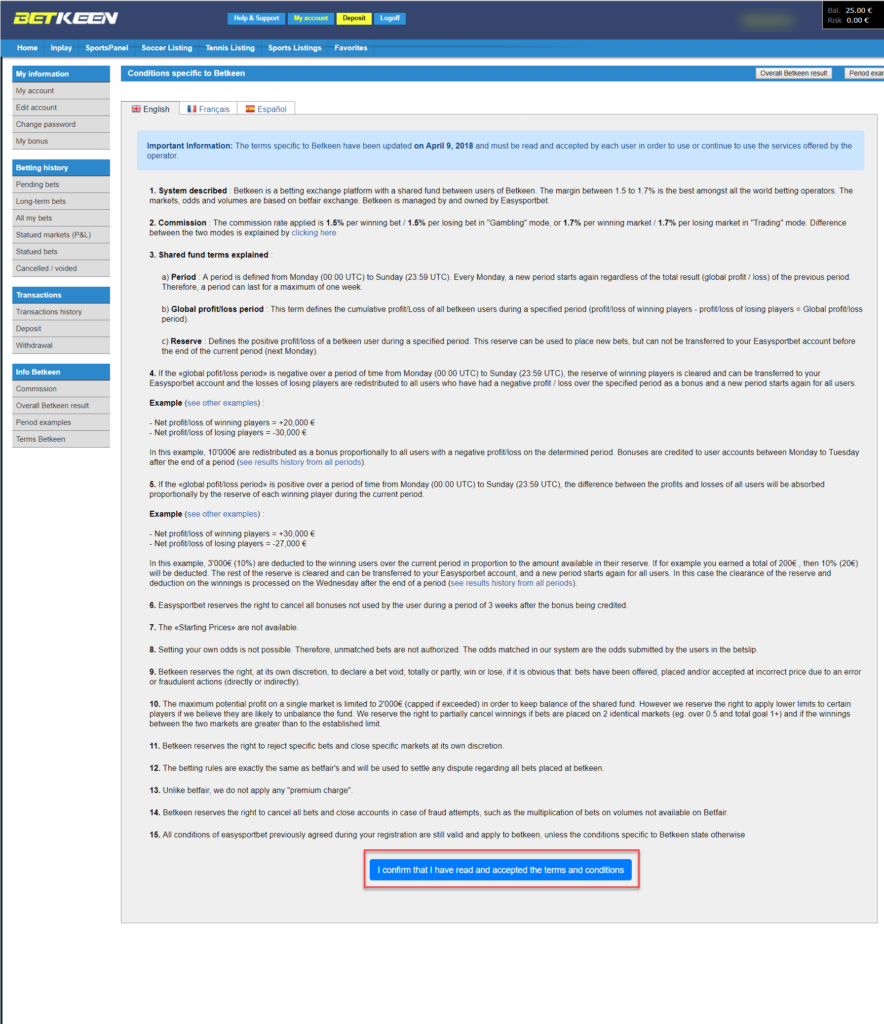 Now you are all set.
We recommend that you also read our Betkeen user guide.