What is a Betting Broker?
Have you ever asked yourself what exactly a betting broker is or how exactly they work? Betting brokers play a crucial role for Matched Betting in Germany, and therefore, it is vital to have some fundamental information about them. In this post, we will explain everything you need to know. Let's start.
A broker is an individual or a company that acts as an intermediary between a buyer and a seller.
For their services, the broker charges a commission.
You will probably be most familiar with brokers from the stock exchange, where stock brokers buy and sell merchandise for other companies or individuals.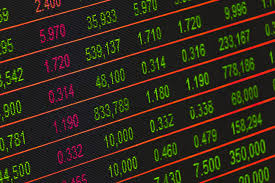 Or you have encountered brokers when buying or selling property. Real estate agents earn their commission by bringing together buyers and sellers.
Betting Brokers
In the process of placing bets, a betting broker, bet broker or betting agent acts as an intermediary between the punter and the bookmaker.
Betting brokers act as the intermediary by providing their customers with a single account that connects several bookmakers and betting exchanges.
Instead of having to open accounts with e.g. 10 bookmakers, you get access to 10 bookmakers when opening an account with a betting broker.
The advantages of using betting brokers
Easy and fast money transfer between the various bookmaker and betting exchange accounts Avoiding
account restrictions
The betting broker can sometimes offer lower commissions for betting exchanges, which can save you a lot of money Higher upper limits allow you to place bigger bets
Access to bookmakers and
betting exchanges
that are otherwise restricted
How do betting brokers make money?
Betting brokers make their money in various ways.
Some charge a membership fee. We don't recommend them, because there are enough betting brokers that won't charge you for providing you with an account.
Betting brokers normally earn money by referring customers to the betting exchanges and bookmakers. Many also earn money from charging a fee for depositing and withdrawing monies. It is important, therefore, that you read up on the fees associated with the betting broker that you are using so that your profit will not be reduced by various fees.
Is my money safe?
The biggest concern most people have before opening an account with a betting broker is whether or not their money is safe.
Yes, your money should be safe. It is impossible to give any guarantees, but that would be the same for most bookmakers.
At DoppelWetten, we recommend a number of betting brokers. These are researched and tested by ourselves.
However, we always encourage you to use your own due diligence and conduct your own research before opening an account.
Another tip is to withdraw some of your money. Some betting brokers offer a free monthly withdrawal which you could make use of. Just make sure you leave enough money in your account to lay your bets. Having to make more deposits than needed is annoying and can be connected to additional fees.
Please share any findings with us so we can ensure our recommendation and guides always reflect the latest information available.
White label betting exchange
Betfair restrict customers from a number of countries, including Germany. This is often due to internal company policies and business interests.
However, by providing White Label betting exchanges Betfair is still able to earn money from those restricted countries.
A white label betting exchange is a betting exchange with a different name, e.g. Orbit, where customers can enjoy the same odds and liquidity as you would see with Betfair. You can open an Orbit Exchange account through DoppelWetten, via Bet-Football, BetinAsia or other betting brokers.
You can normally identify the white label sites by the "powered by Betfair" or other similar logos.