The Oddsmatcher
The Oddsmatcher is the ultimate Matched Betting tool and it is included in the Premium Membership.
What does the Oddsmatcher do?
It automatically scans every bookmaker and betting exchange to find the best Matched Betting opportunities.
It then display the results in an easy-to-read list - within seconds.
Oddsmatcher Benefits
The Oddsmatcher is essential to anyone interested in making money with Matched Betting.
At DoppelWetten, we are proud to present the best Oddsmatcher in the business.
The Oddsmatcher offers many benefits.
Finds the closest odds between the bookmakers and betting exchanges.
Saves time.
Easy to use.
Calculates everything for you.
Arbitrage opportunities are highlighted.
Increases profit.
Filter function.
Rates the result for a fast overview of the best Matched Betting opportunities.
Recalculates in seconds.
Wide range of sports.
Filter and you will find
With almost 200 bookmakers, you may think that finding exactly what you are looking for will take ages.
With the powerful and easy to use filter function, you can find what you want when you want. 
You can for example filter by:
Sport
Bookmaker
Odds
Event time
League or team
Or you can combine all of the above.

The Oddsmatcher Calculator
The Oddsmatcher finds everything for you and saves you a lot of time and effort.
But that's not all.
The Oddsmatcher also calculates everything for you and shows the outcome of your Matched Bet.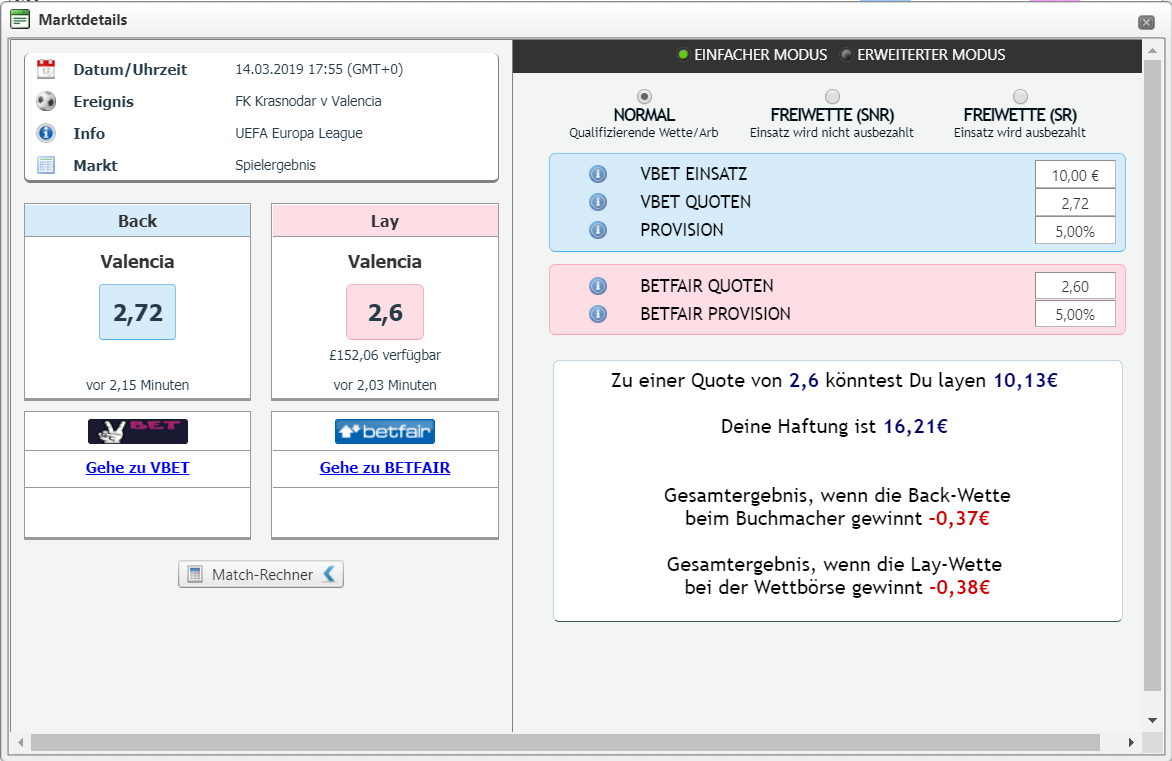 Maximise your profit in the minimum time with the DoppelWetten Oddsmatcher, and that is just one of the exiting features included in our Premium membership package.
So what are you waiting for?
Sign up now, automate the process and start earning.