Matched Betting Calculators
The DoppelWetten Matched Betting Calculators are essential tools for any Matched Bettor and they are included in the Premium Membership.
All of our Matched Betting Calculators are designed to give you the information necessary to profit from even the most complex bookmaker offers.
And they all come with an easy to follow user manual, and it will all be at your disposal as a Premium member.
So, regardless of the type of bookmaker offer you choose, our calculators will tell you the exact calculations, and most importantly how much your profit will be.
Our Matched Betting Calculators
The Matched Betting Calculator

Expected Value Calculator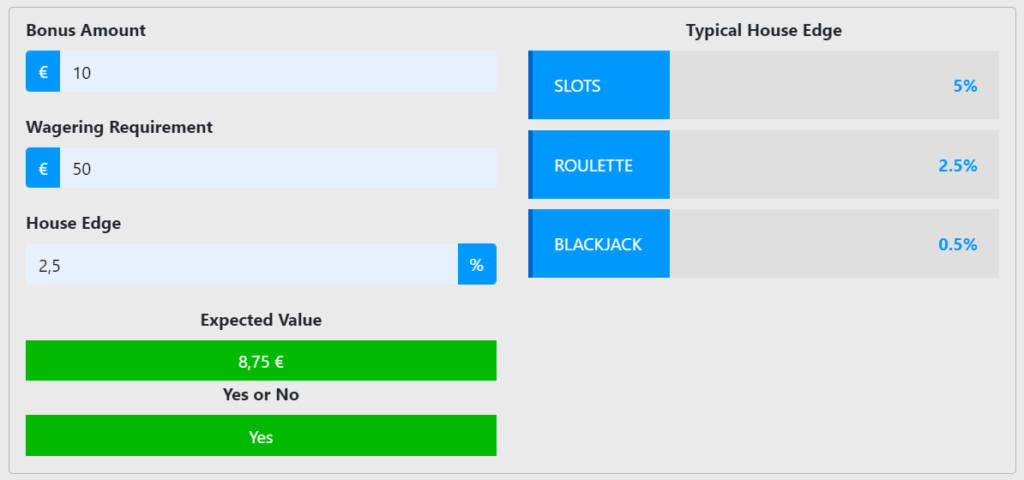 Risk-Free Equal Profit Calculator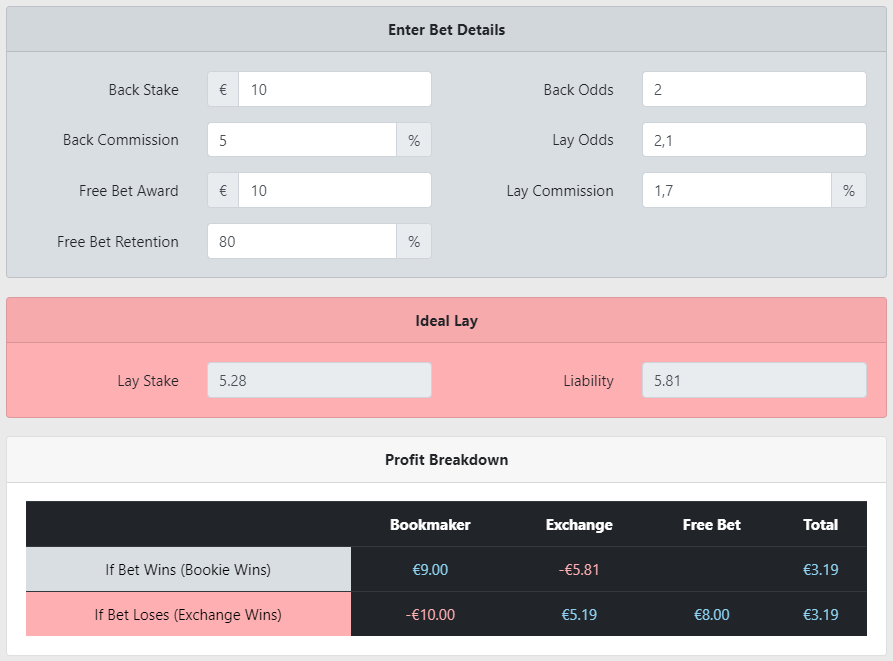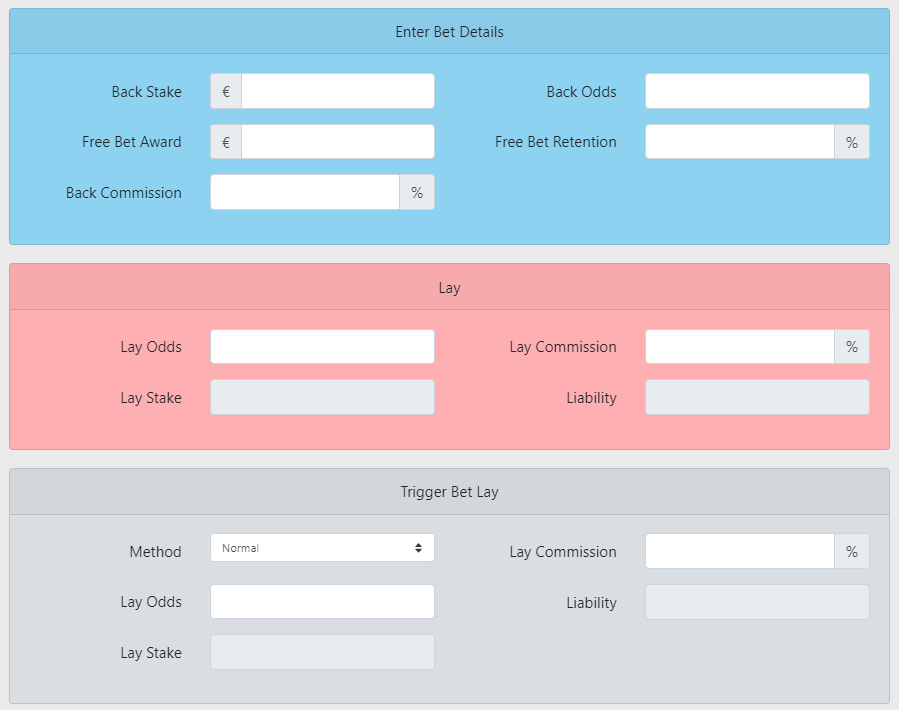 Sequential Lay Calculator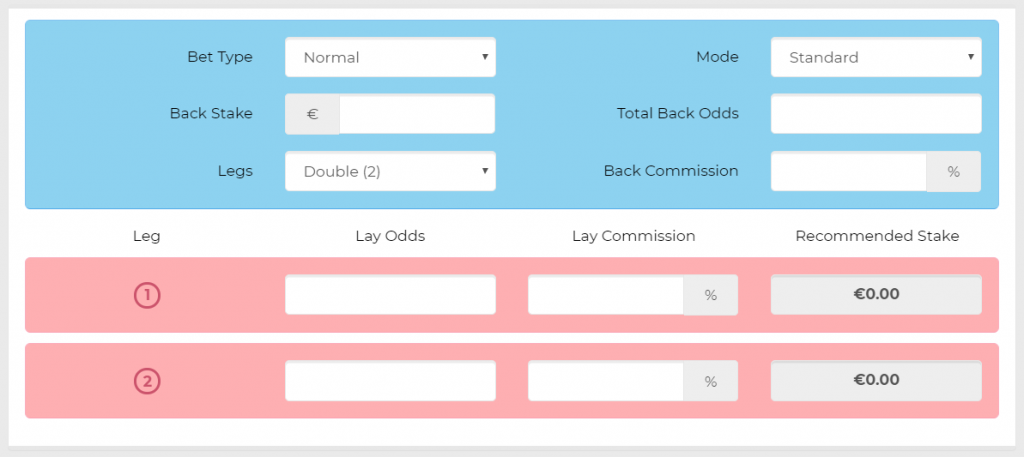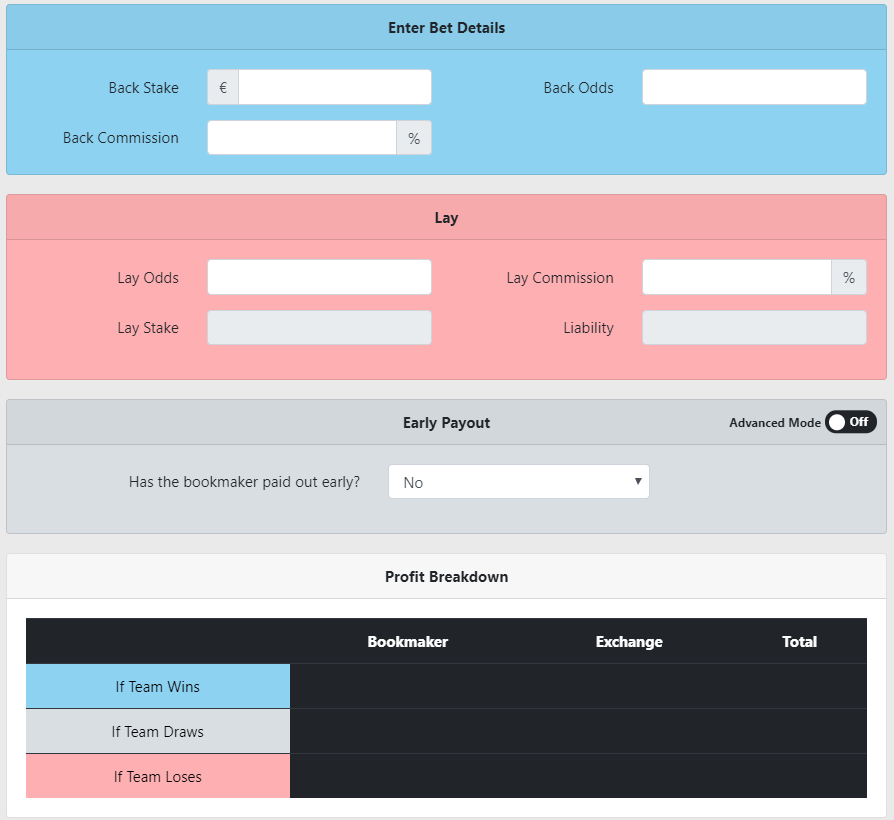 Maximise your profit in the minimum time with the DoppelWetten Matched Betting Calculators, and that is just one of the exiting features included in our Premium membership package.
So what are you waiting for?
Sign up now, calculate the outcome of your bets and start earning.