Matched Betting Video Guides
Written guides are great but sometimes it is nice to see how something is done before you try it out yourself.
And that is why we have created a number of easy to follow Matched Betting Video Guides to help you understand every step along the Matched Betting process.
All video guides are included in the Premium Membership but you can also watch them for free on our YouTube channel.
We constantly update and improve our training material and new videos are added regularly.
We are also happy to take requests if you feel a video about a specific topic is missing.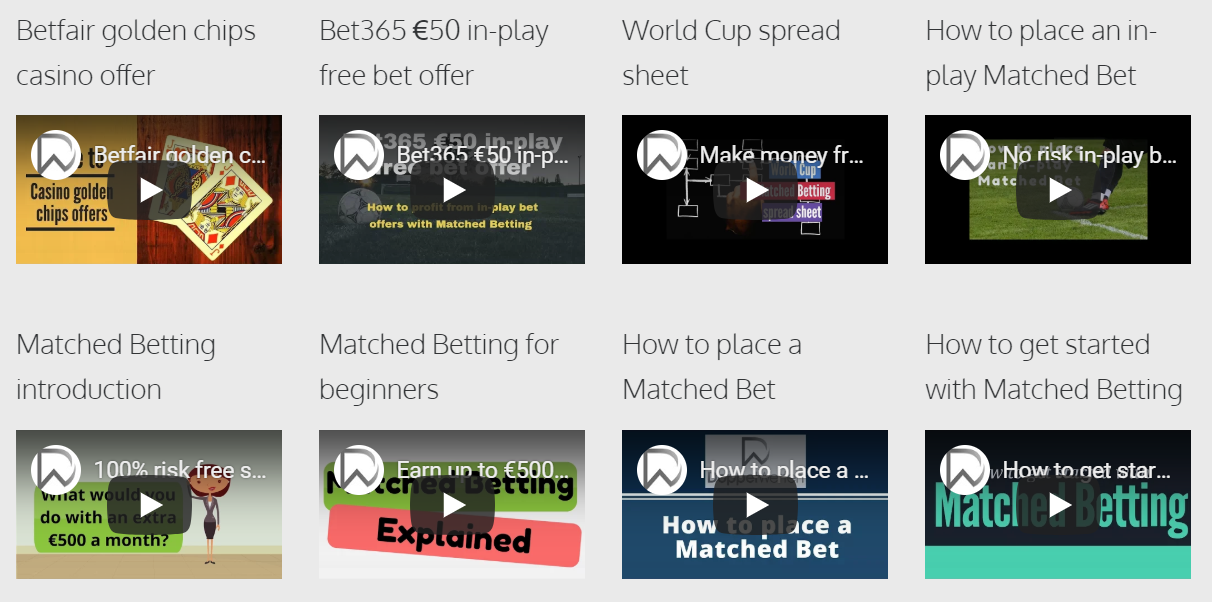 DoppelWetten YouTube Channel

Our Matched Betting videos are also available on YouTube on our DoppelWetten channel.
Please feel free to subscribe to our channel and like our videos.Maximise your profit in the minimum time with the DoppelWetten Matched Betting Video Guides and that is just one of the exiting features included in our Premium membership package.
So what are you waiting for?
Sign up now, start watching and start earning.