Matched Betting is a technique that can turn free bets and bonuses from bookmakers into cash.  
Matched Betting relies on maths rather than luck, which eliminates risk.  
All calculations are done by our bespoke tools and calculators.  
You can compare Matched Betting to going shopping in a supermarket and only buying items that are on sale.  
Is Matched Betting legal?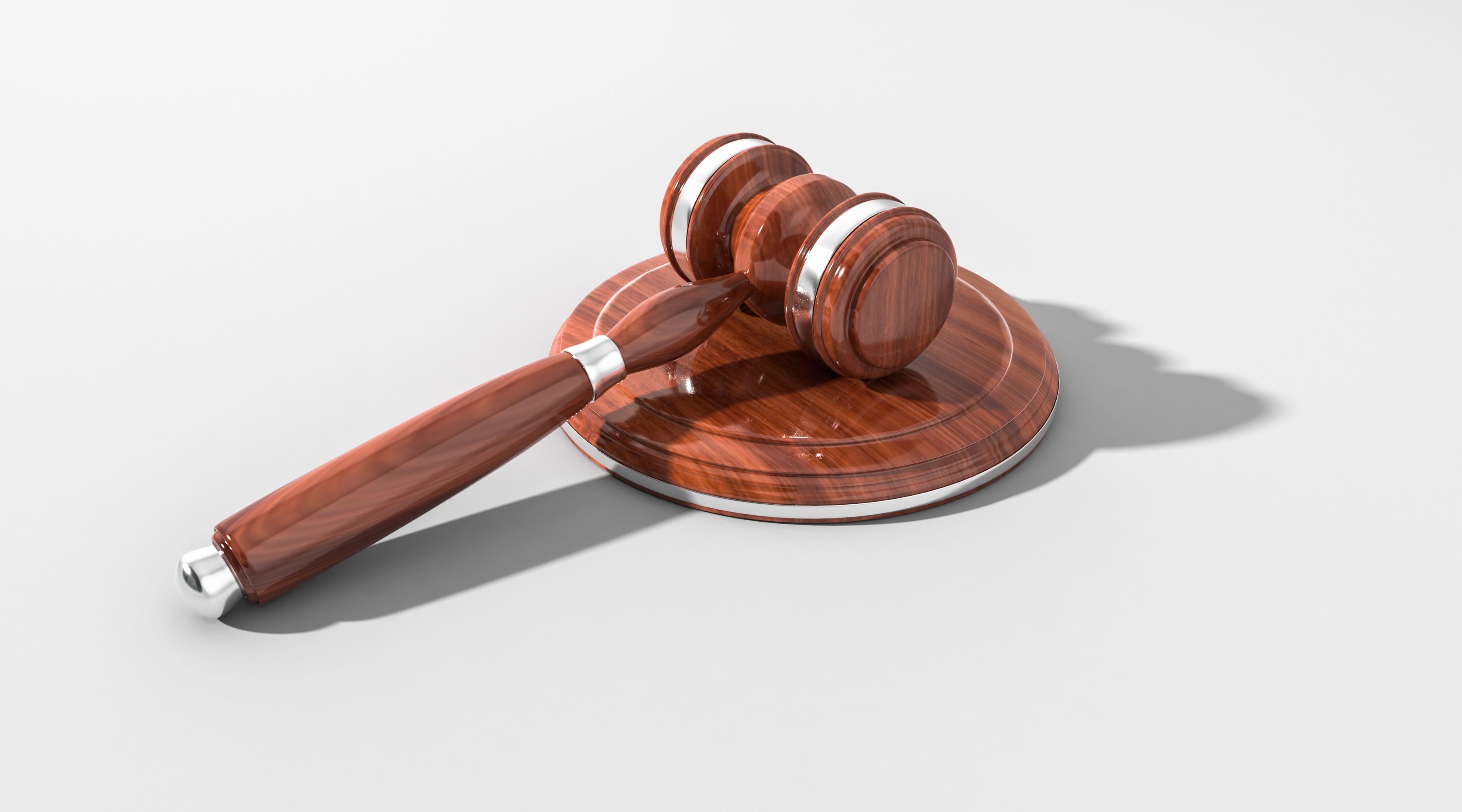 Yes, Matched Betting is legal in Germany as long as you are over 18 years old.  
Sports betting has become more and more popular in Germany in recent years. 
When Matched Betting, you just place two bets instead of one.  
The betting industry has confirmed that there is no illegal element to Matched Betting.
In an article in The Telegraph, Graham Sharpe, from William Hill, said that "the industry does not have a problem with matched betting. There's no illegal element," he says. "It's a free bet and you can do what you like."
Also, the
Handelsblatt
is reporting on how more and more people in Germany are earning money online from Matched Betting.
Come on! What are you not telling me?
It's legal. It's risk-free. Thousands of people earn money with it.
It just sounds too good to be true. Why have I never heard about it?
Why isn't everyone doing Matched Betting?
There are plenty of reasons why people decide not to start with Matched Betting. There seem to be five main ones.
It sounds too good to be true. People are naturally sceptical and rather than looking further into the matter, it is easier to label it as a scam.
It can be difficult to get your head around Matched Betting, especially if you are not a sports fan or have never placed a bet before.
Unfortunately, there is a lot of stigma attached to sports betting, which may keep some people away.
People are afraid of losing money. In Matched Betting Germany we bet on all outcomes of a match, so we cannot lose.
But this is the biggest reason...
It is not a get rich quick scheme. People want money without having to lift a finger.
There are probably numerous other reasons but those are the main ones I am aware of.
People earn money from Matched Betting → increasing popularity
In the below graph from Google Trends you can see the increasing popularity of Matched Betting.

Why does this matter?
It confirms that Matched Betting works and that good news spreads.
Now it is your turn to earn money online.
Is Matched Betting gambling?
No, Matched Betting is not gambling despite what the word "betting" may suggest. Here at DoppelWetten we don't encourage nor promote gambling. Stay away from it!
How is Matched Betting not gambling?
When gambling, you take risk and to some extent rely on luck. If your bet loses you will lose all your money.
The ideology behind Matched Betting is to remove risk.
We remove all risk by placing bets on all outcomes of an event, e.g. a football game. So, no matter which team wins the game or if it ends in a draw, one of our bets will win.
In fact, in their terms and conditions, Nordicbet confirmed that Matched Betting is without risk.
"12.5 Doppelseitige Wetten (Matched Bets, d. h. das teilweise Setzen auf verschiedene Ergebnisse in der gleichen Hand, um ohne Risiko eine Aktion durchzuführen) tragen in keinem Spiel zur Erfüllung dieser Mindesteinsatzanforderungen bei." Nordicbet Terms and Conditions (V.1 Dated 18 January 2016).
How much money can I make from Matched Betting?
It is possible to earn €500 or more per month from Matched Betting.
To give you an idea of the bonuses that are available when you sign up to new bookmakers, have a look at a screenshot from our list of bookmaker sign up offers.
We currently have 59 bookmakers in our list and each one with a step-by-step guide to show you how to profit from the offer.
There are over €6.000 available in sign up bonuses and this is just the beginning...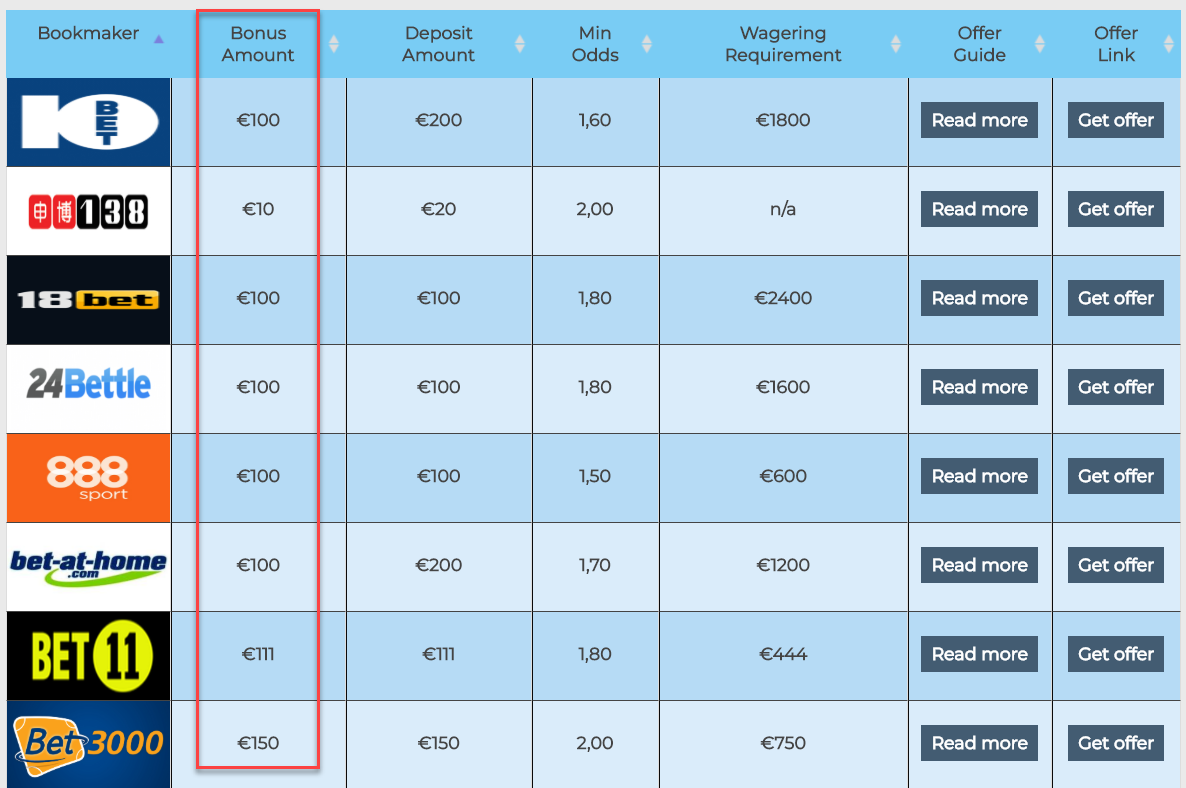 Bookmaker offers for existing customers
Do you know what the best part is?
The sign up offers are just the beginning. Next come the offers for existing customers.
As an existing customer you keep getting offers from the bookmakers.
Check out these headlines from our weekly newsletter in German:
Angebote Und Bonusse Diese Woche Im Wert Von €250 (offers and bonuses this week with a value of €250)
50€ Mit Freiwetten, 25€ Extra-Guthaben Zu Verdienen (€50 worth of free bets and €25 extra)
€85 In Freiwetten Und €80 Als Bonus Verdienen (€85 worth of free bets and €80 in bonus)
We also post helpful Matched Betting blog posts, so you can maximise profit. How about this one on how I made €177 from the Champions League final. And, by the way, I made €1015 from the World Cup!
What do I need before I start with Matched Betting?
Minimum age
You must be over 18 years old to legally place bets with bookmakers
Start up capital
Initial capital to get you started. You can start with as little as €30 but DoppelWetten recommends a start up capital of €300
Computer and internet
Laptop or PC with access to the internet. It is also possible to use a tablet or smart phone but it is easier with a laptop or PC.
Time and patience
Time and patience at first but stick with it. It will be worthwhile.
How do I get started with Matched Betting?
Easy. You click on the button below.