Offers for existing customers (reload offers)
One of the most common questions in relation to Matched Betting is, "What happens when I have done all the sign-up offers?".
The simple answer is, reload offers. 
A reload offer is a bookmaker offer like a free bet or a bonus that is only available to existing customers.
The sign-up offers are great and you can earn thousands of euros but you can only use them once.
The good thing about reload offers is that they are available week after week.
During special events like the DFB cup final or the Champions League final the amount of offers increases.
To get an idea, I recommend that you read my blog post on how I made €177 from the Champions League final. That is €177 from just one game due to reload offers.
How to find the reload offers?
One way of finding the reload offers is to go through each bookmaker and check what offers they have available.
This is extremely time consuming and you spend time searching rather than placing matched bets and earning money.
The much better option is to check the DoppelWetten Forum.
As part of the service to our Premium Members, our amazing customer support team scan all the bookmakers regularly for available reload offers.
So rather than going through over 70 different bookmakers, you can just log in to the Forum and pick out the offer that you would like to do.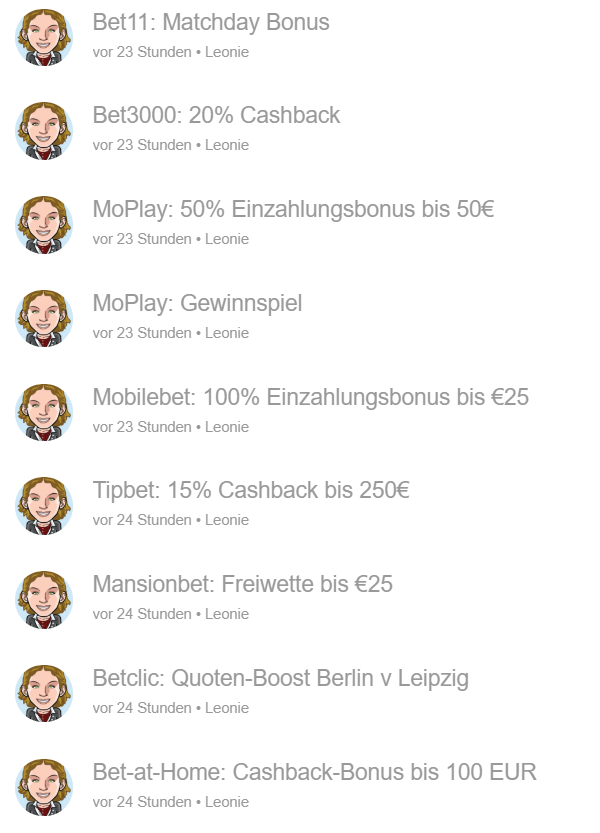 We have also added every bet club and continuous offer we could find.
These offers are available week after week and are a great way to earn a steady income from Matched Betting.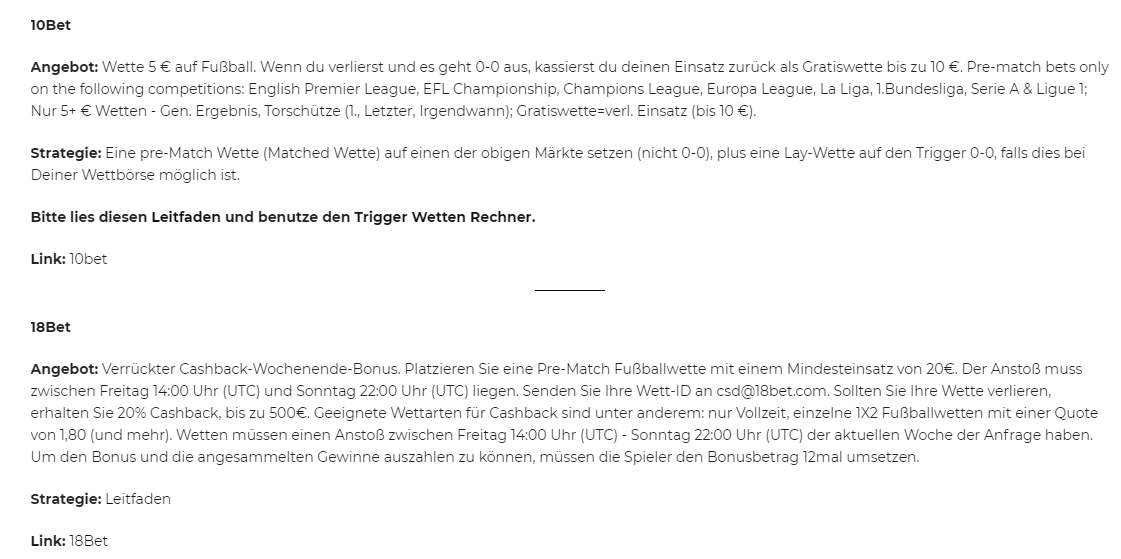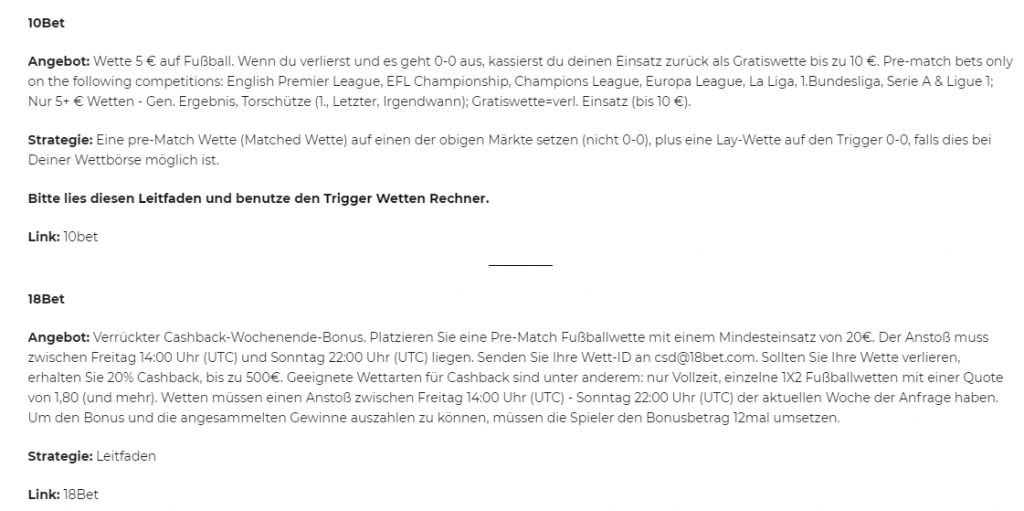 Do you like casino offers?
Well, look no further. You can also find a selection of available casino offers in our Forum.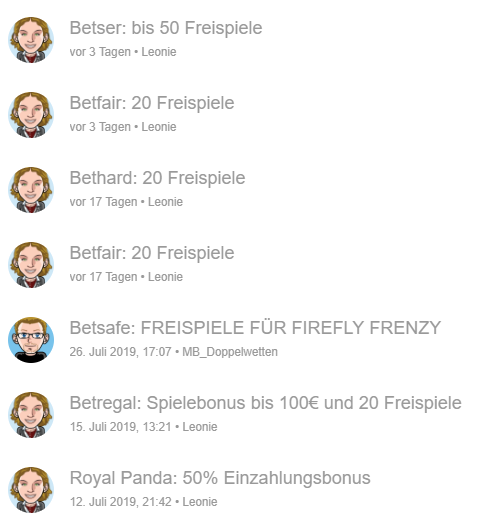 For every offer, we include:
The name of the bookmaker
The key terms
A link to the step by step guide for the specific offer
A direct link to the offer, so it is easy for you to find it.


Stop spending time on searching and start earning instead, and that is just one of the exiting features included in our Premium membership package.
So what are you waiting for?
Sign up now and start earning money from reload offers.