Bet-Football is a betting broker that offers access to a great betting exchange, i.e. Orbit Exchange.
If you are not sure what a betting broker is, we recommend you read our blog post about betting brokers.
By getting access to Orbit exchange, you are certain to always get the best odds, which will increase your monthly profit.

Orbit Exchange is what is known as a Betfair white label.
A Betfair white label betting exchange means that the odds and liquidity follow Betfair but it does not use the Betfair logo. However, you will notice the "Powered by Betfair" sentence next to the logo.
In the DoppelWetten Oddsmatcher, you therefore just have to filter for Betfair under betting exchanges to compare the odds from Orbit Exchange.

But here is the best part…
If you mention DoppelWetten as shown below or follow this link to
Bet-Football
, when you sign up, your commission will be
3.5% instead of the normal 4%
that they offer their regular users.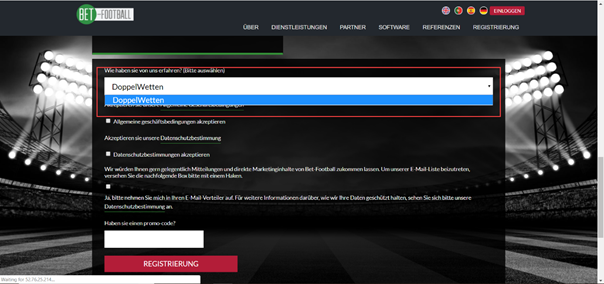 This guide will take you through the sign-up process step-by-step.
Please note: at some point, Bet-Football will ask you which accounts you would like to open. They always ask you to choose two accounts, and this is their standard procedure which they cannot change. So just choose Orbit and any other account, and then let Bet-Football know that you only want the Orbit account.
Step 1
Before you start the sign-up process please note that you must have an EcoPayz account as this is the only accepted deposit method.

EcoPayz is an E-Wallet just like PayPal and is an easy way to transfer money between bookmakers and betting exchange.
If you don't have an EcoPayz account then please ensure you sign up before you proceed with this guide.
You can sign up here.
Step 2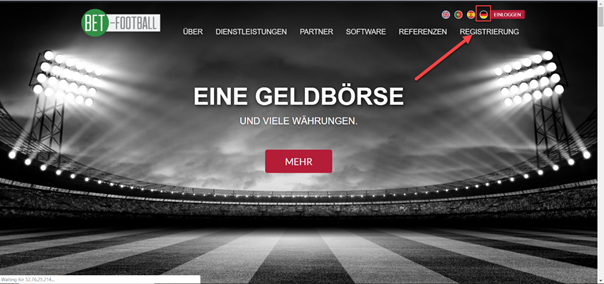 Step 3
Then click on register to open the registration form.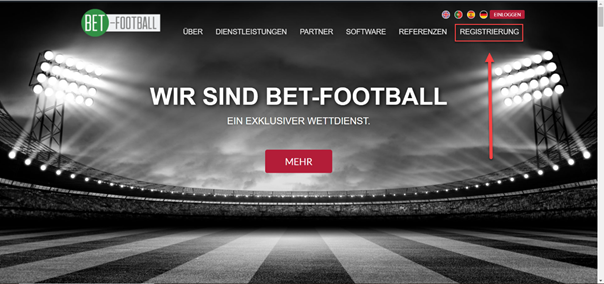 Step 4
Fill in the registration form.
Don't forget to mention that you heard of Bet-Football from DoppelWetten.
This way you will be sure to get a lower commission rate of 3.5% instead of the normal 4%.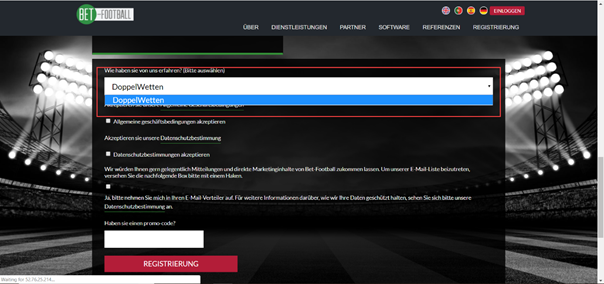 Click "register" once you are done.
Step 5
You will then see the thank you page.
Keep an eye out for any incoming emails as the confirmation email from Bet-Football is the next step.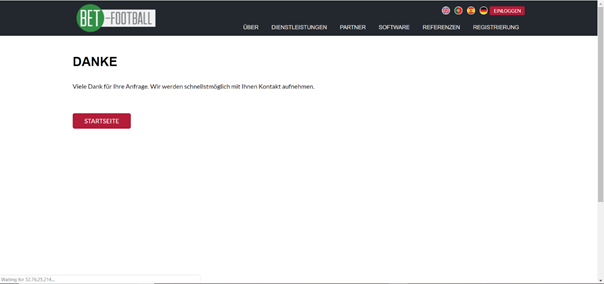 Step 6
You will now receive a confirmation email from Bet-Football that you have filled in the registration form.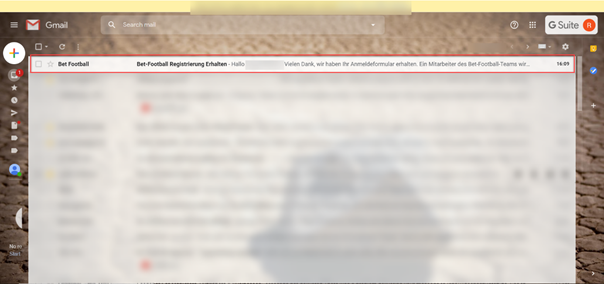 Step 7
The next email from Bet-Football which contains information about the next step.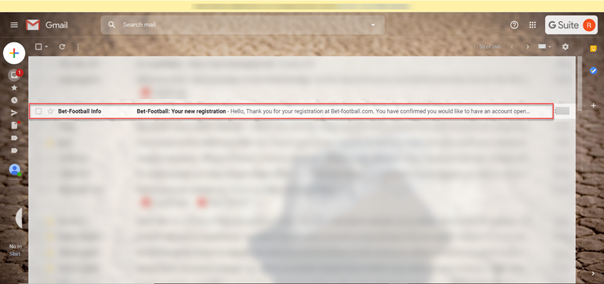 Step 8
The first thing you will have to do is to send in some documentation for the KYC verification.
KYC is short for Know Your Customer and is a standard way for bookmakers and betting exchanges to ensure you really are who you claim to be.
All bookmakers will ask for similar documentation so it is a good idea to save the scans on your computer so you have easy access to them when you need them again.
1You will have to send two documents.
2A copy of your passport/identity card.
A bank statement or utility bill that is no more than 3 months old. Please note the following: internet and telephone bills are not accepted, and if you are sending a bank statement, make sure that a transaction history is included (amounts can be blanked out).
I find that the easiest way is just to take a picture with my mobile phone and then send the image to myself via email.
Don't forget to cover any sensitive information like any payment details on your utility bill or numbers from your bank statement.
This document is used to confirm your address so make sure your address is visible.
Here is the email I send with my documents. Feel free to copy the text if you are sending a bank statement.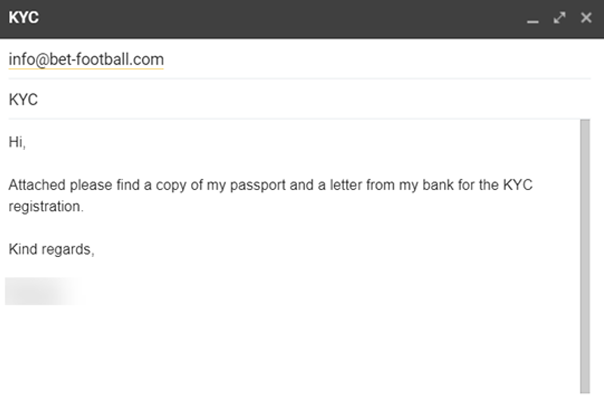 Step 9
Once approved you will get this email. Update: please note that it is currently not possible anymore to deposit to Bet-Football/Orbit via Skrill, therefore please ignore the Skrill email address in the screenshot below.

Step 10
It is now time to make your first deposit.
Log in to your EcoPayz account.
If you don't have an EcoPayz account, please make sure to create one as this is the only way you can deposit money into your Orbit Exchange account.
EcoPayz is an E-wallet similar to PayPal.
But the great thing about EcoPayz is that you can use it to make deposits into most bookmakers and also easily transfer money between bookmaker accounts.
Go to EcoPayz here and create your account before you continue.
The minimum deposit to Bet-Football is €100.
EcoPayz will add a fee for the deposit from your bank account/credit card, but there is no fee for the transfer from EcoPayz to Bet-Football.
Go to deposit.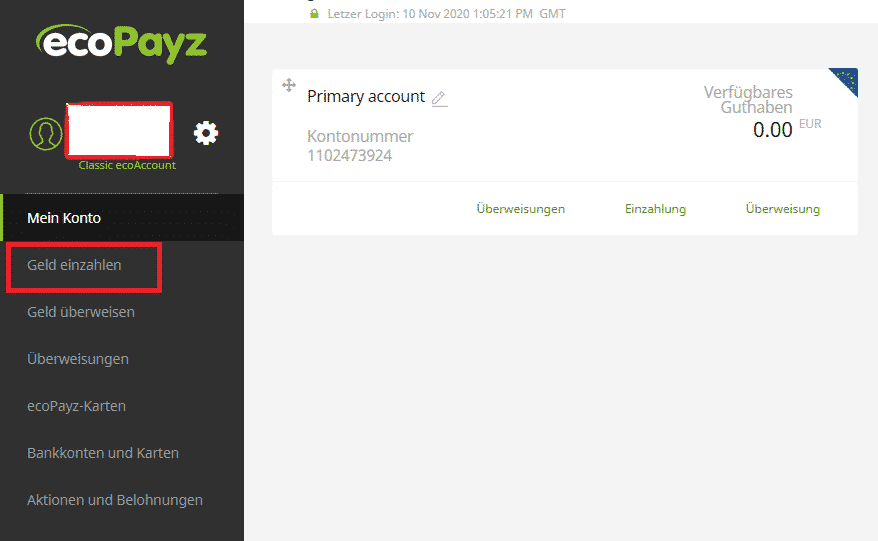 Then choose how you would like to deposit money into your EcoPayz account.
I used Trustly but there are many other deposit methods.

Type in the amount you wish to deposit.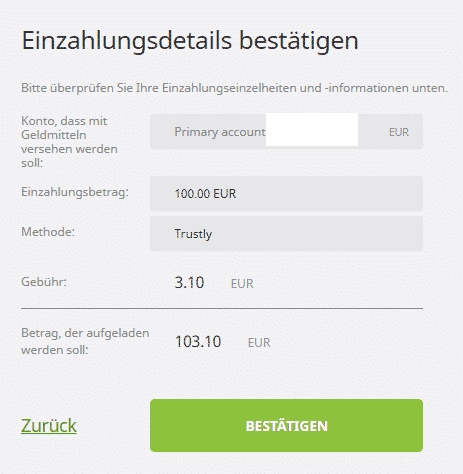 Last check before you click "confirm".
You should now see the deposit confirmation message.

Step 11
Make a deposit directly on the Bet-Football website.
Once that is done, Bet-Football will open your Orbit account and send you the log-in details.
Log into Bet-Football and go to 'Payments'. Choose EcoPayz.

Type in the amount you want to send i.e. minimum €100, and fill in your username, email address and say that the payment is for your Orbit account.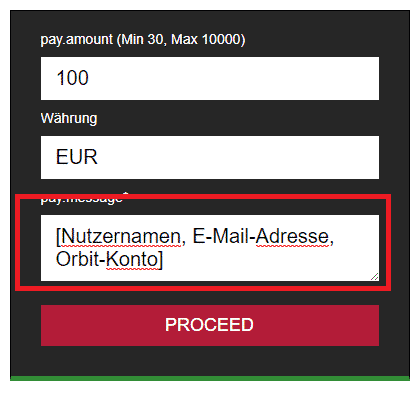 You will be directed to EcoPayz, where you confirm the payment.

Step 12
Next step is to inform Bet-Football that you have transferred the money.
Here is the email I sent to Bet-Football.
Feel free to copy the text but remember to insert your Transaction ID.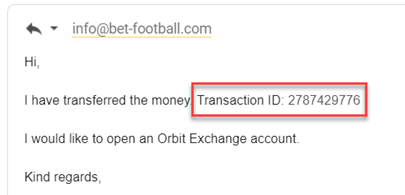 You will then receive a confirmation email.
Step 13
Once your Orbit Exchange account has been created, you will receive an email with the log-in details.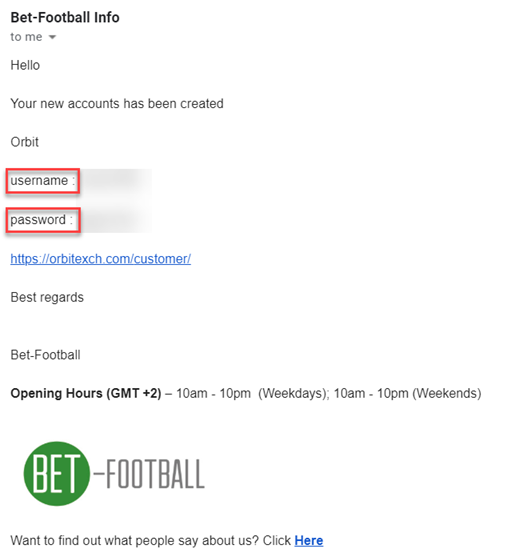 Step 14
Time to log in to your new Orbit Exchange account.
Use the username and password from the email from Bet-football.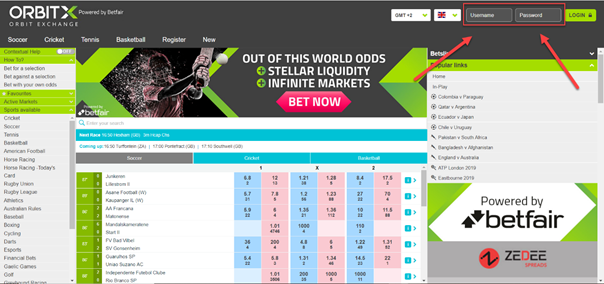 The first time you log in you will be asked to accept the terms and conditions.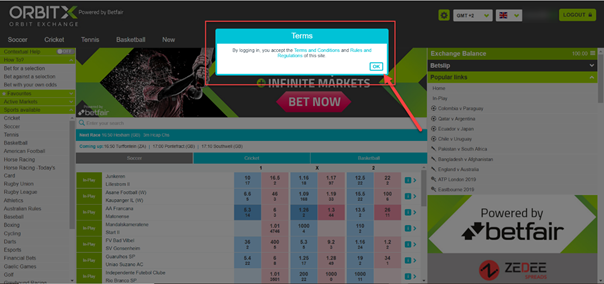 The money you transferred earlier should already be available in your Orbit Exchange account.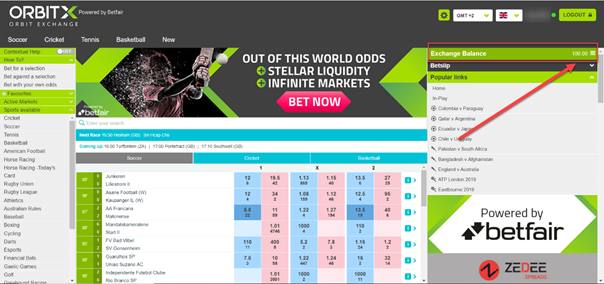 You are now all ready to place your first Matched Bet.
Continue to step 1 in the Matched Betting Beginners Guide.
Continue Here