Logging in
Use the username and password you have received via email from Bet-Football to log in.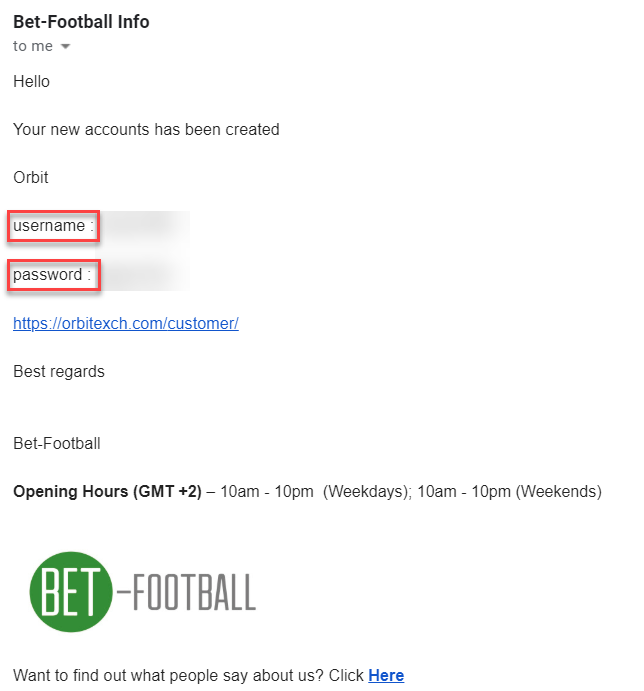 Either write or copy and paste the username and password into the cells shown below.

The first time you log in
The first time you log in I recommend that you do three things.
First check that your balance matches the amount you have transferred.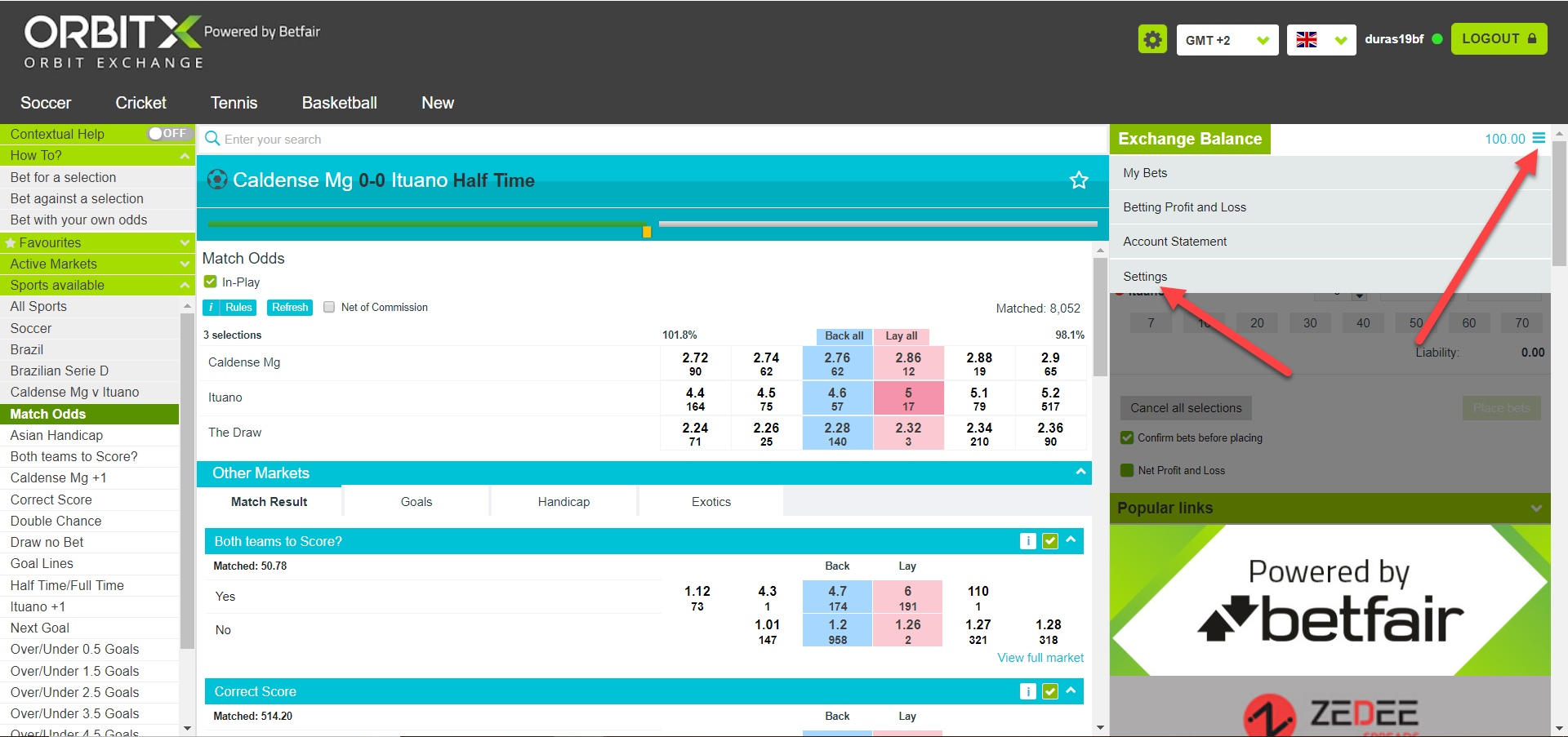 Choose a new password.
Click on the little button shown below.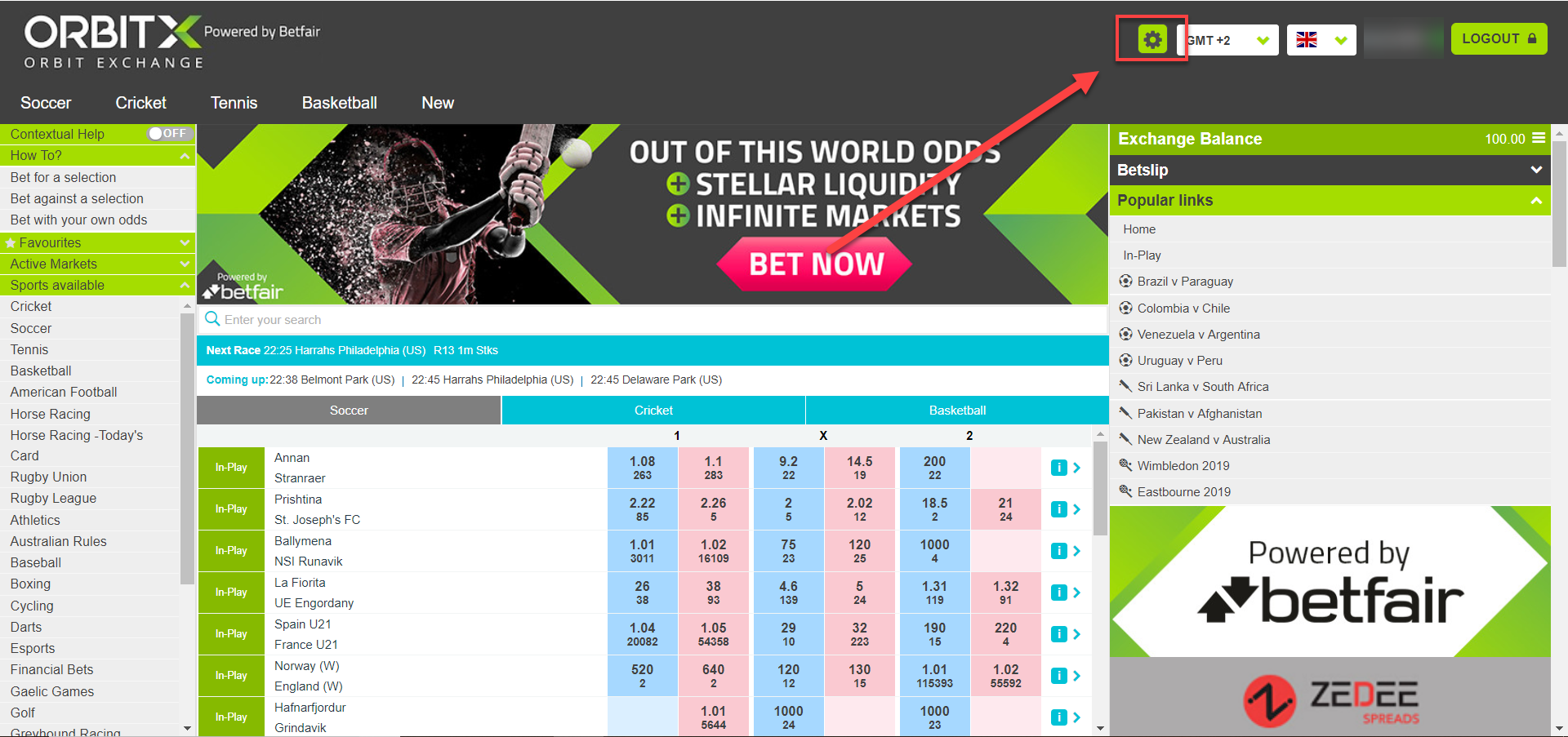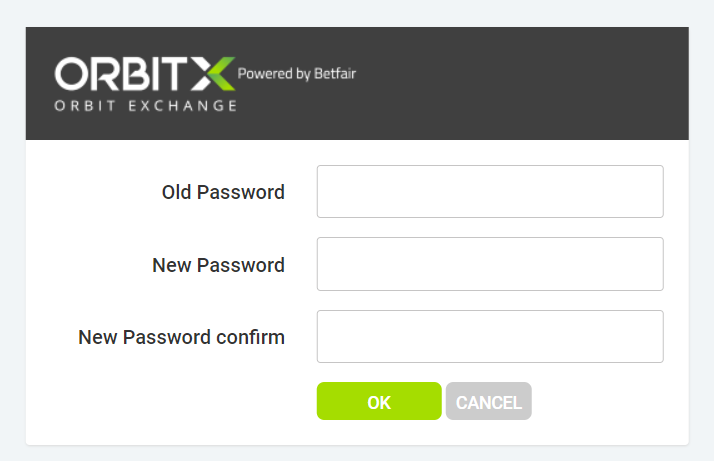 Type in the old password from the Bet-Football email and choose a new one. Then click on OK.
Change the pre-set betting amounts.
Go to settings.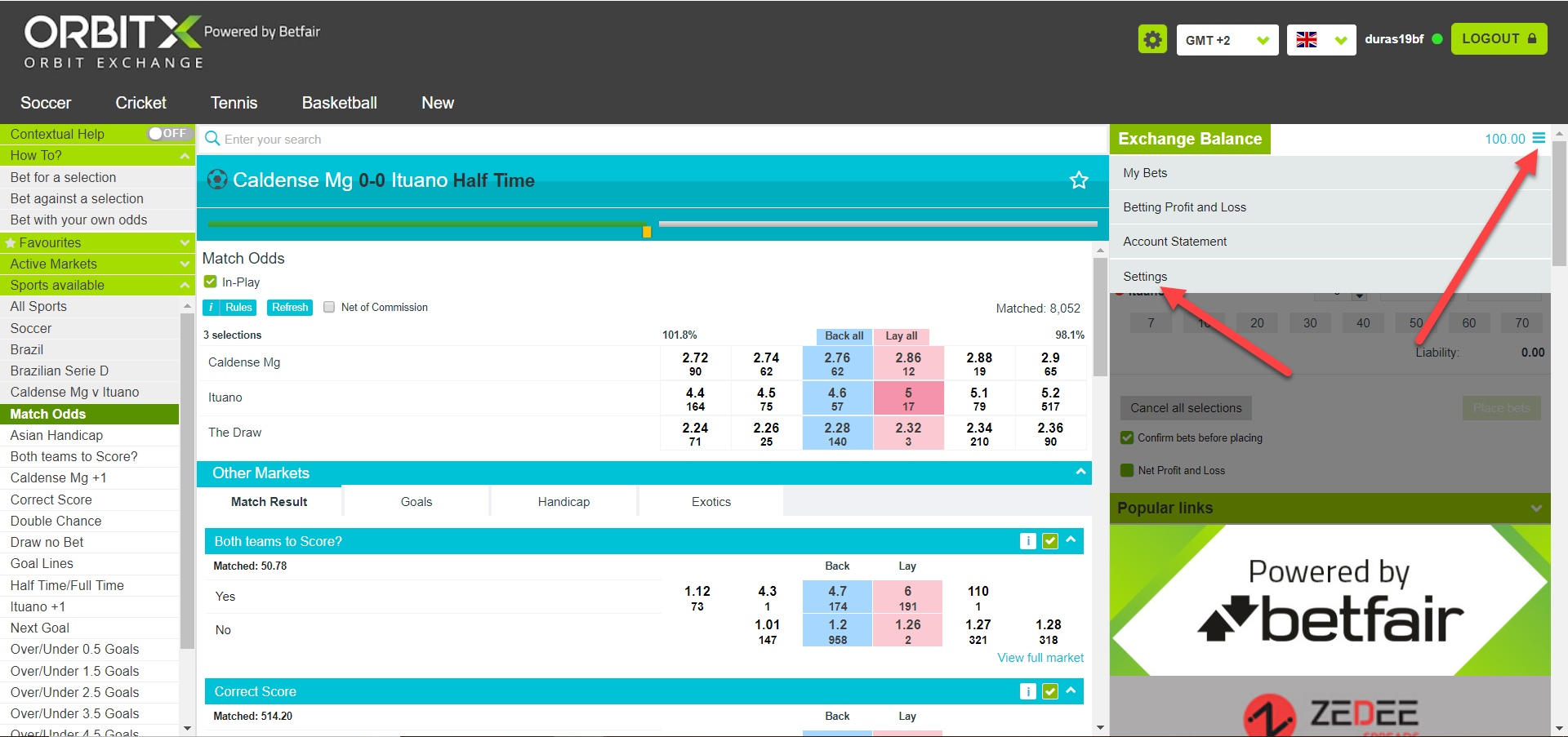 Orbit Exchange has a feature where you can quickly place a bet with some pre-set amounts.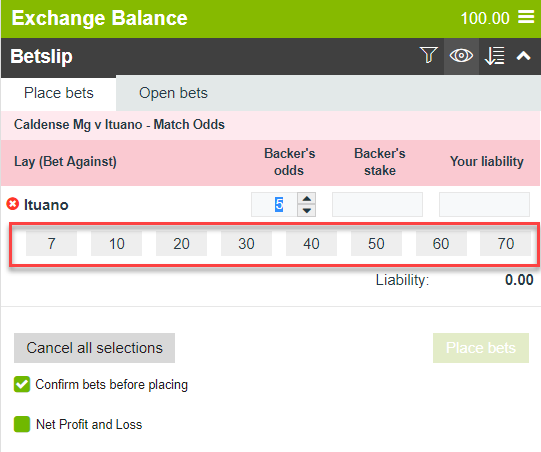 In the screen shot I have changed mine but the first time I logged in they were very high and you don't want to risk clicking on one of those by mistake.
To change your pre-set numbers, click on Settings and then choose the tab Settings.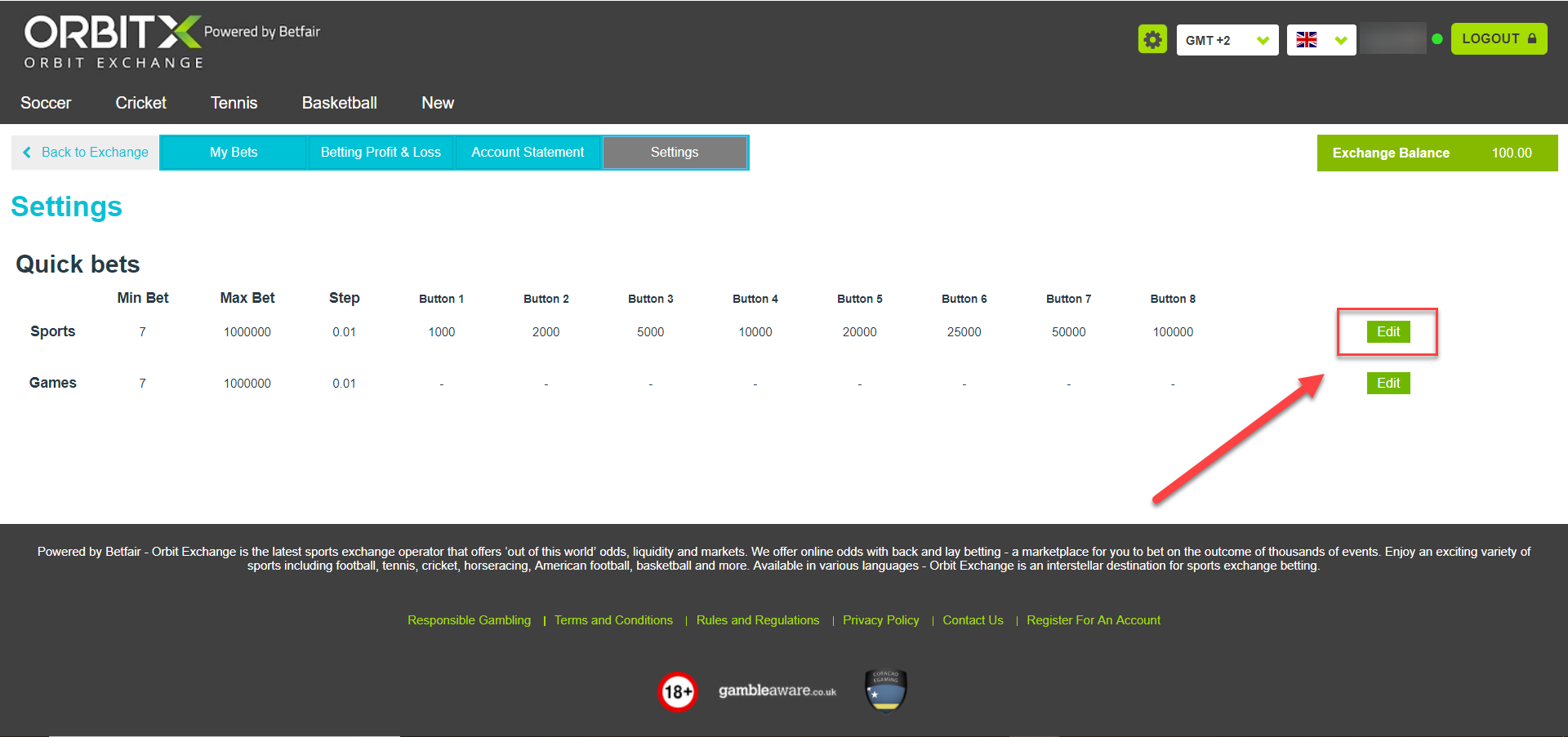 Then change the numbers as shown below and click on save.

The main page
Below I will go through some of the features that are available on the main page.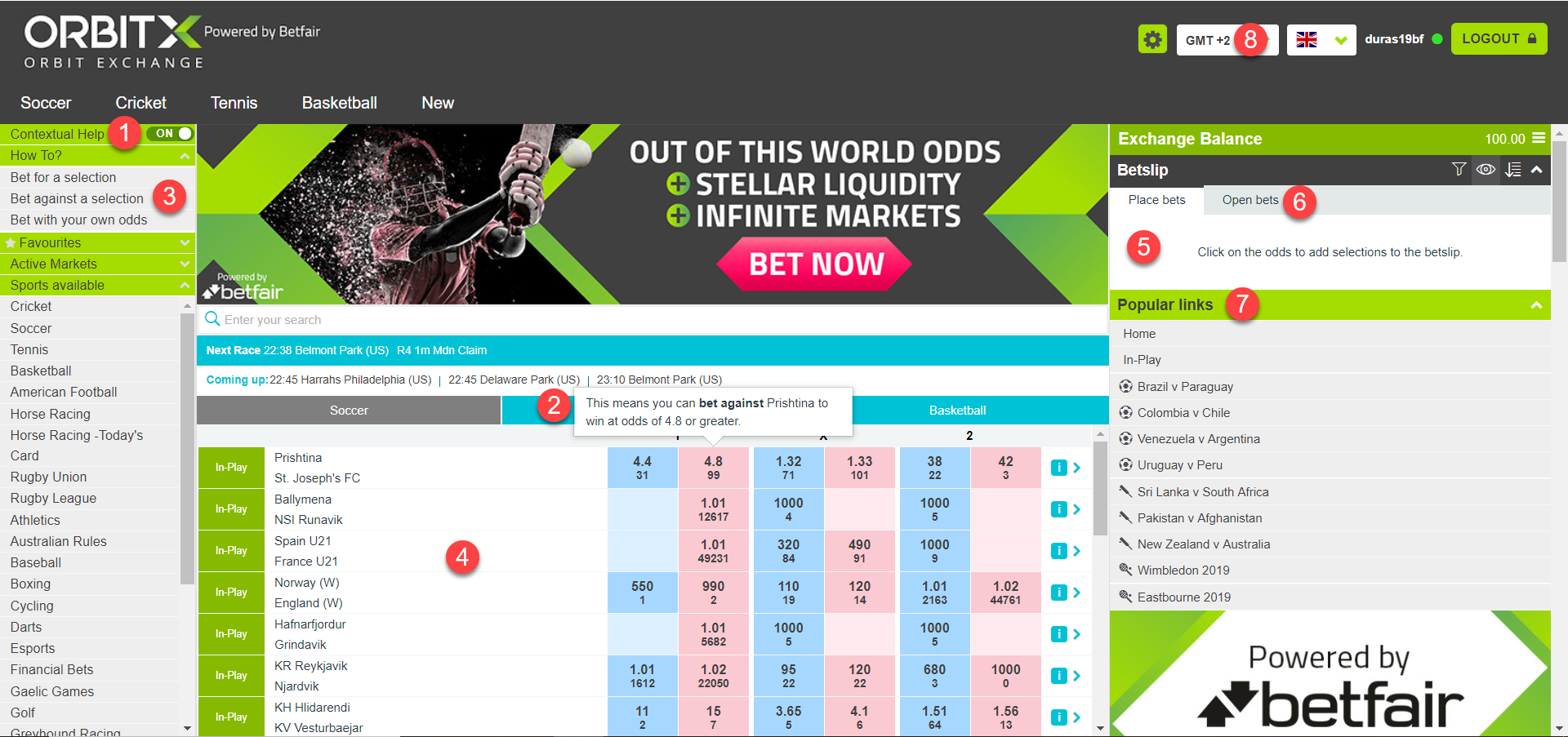 1"Contextual Help" is a cool feature that can be useful if you are new to betting exchanges. Unfortunately, the help text is only available in English. If it is on, a little text box will appear when you hover the mouse over certain areas. You can see an example next to the number 2 in the red circle.
2This is the text box that appears when "Contextual Help" is on. If you don't want this feature on, then just click on the button next to the number 1 in the red circle, so it says off instead of on.
3Here are some helpful guides that show you how to for example place a lay bet.
4These are live matches.
5If you click on any odds, they will appear in the betslip here.
6Click on the Open Bets tab to view any open bets you have already placed.
7Under Popular Links, you will find the most popular events to bet on.
My Bets
Under My Bets, you can view current and past bets.
You can also check whether a bet is matched or unmatched.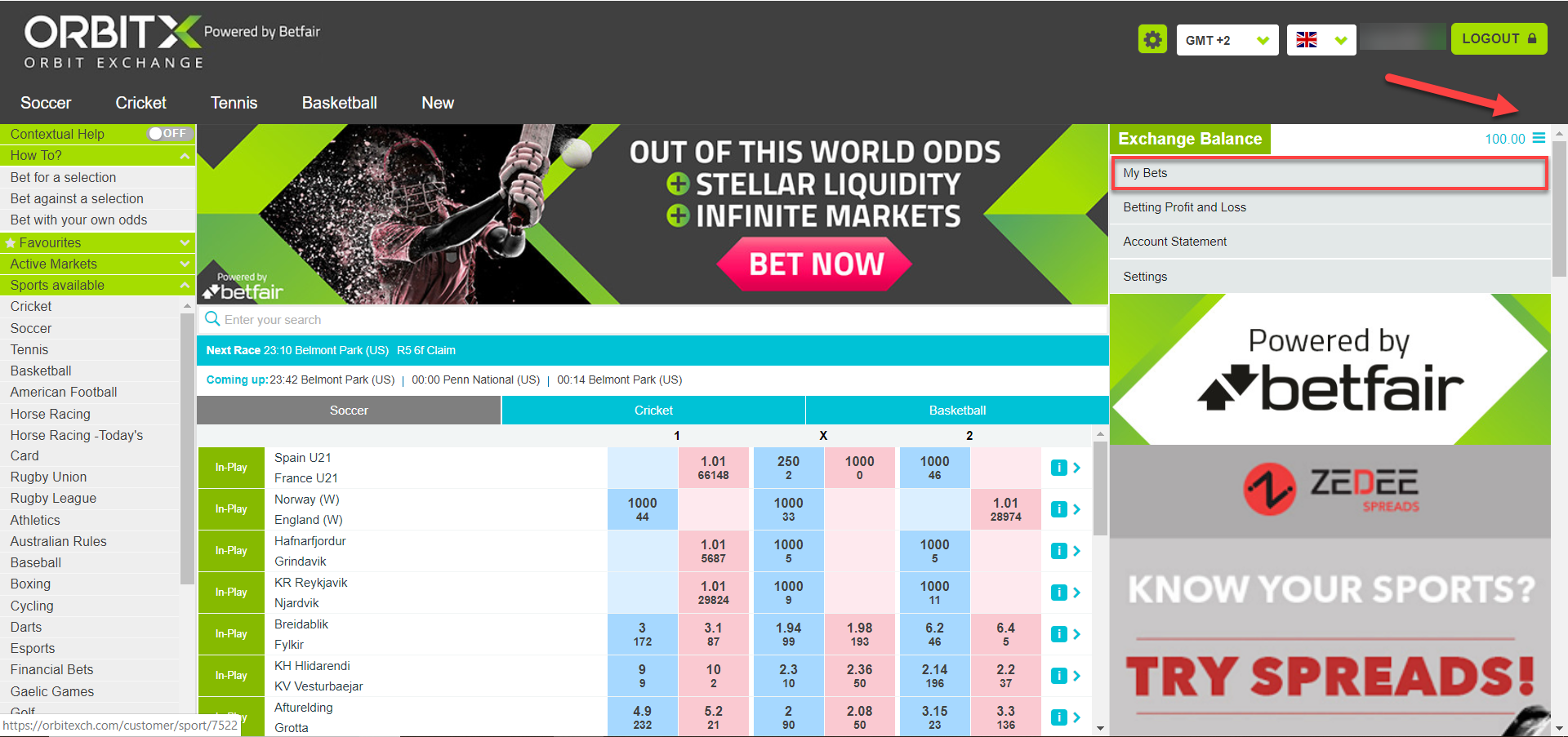 1Open Bets. You can then choose to view either matched or unmatched bets.
2Click on this tab to view your betting history.
3If you want to view your unmatched bets.
4And if you want to view your matched bets.
5Here you can adjust the time period you want to view. If you do not see any bets, then try and increase the time period.
Betting Profit and Loss
Under Profit and Loss, you can track whether your Orbit Exchange account is in profit or loss over a certain period.
This section is maybe less interesting as you also need to take into account what funds you have in your bookmaker accounts.
If you are in a loss in your Orbit Exchange account, you will be in profit with your bookmaker accounts.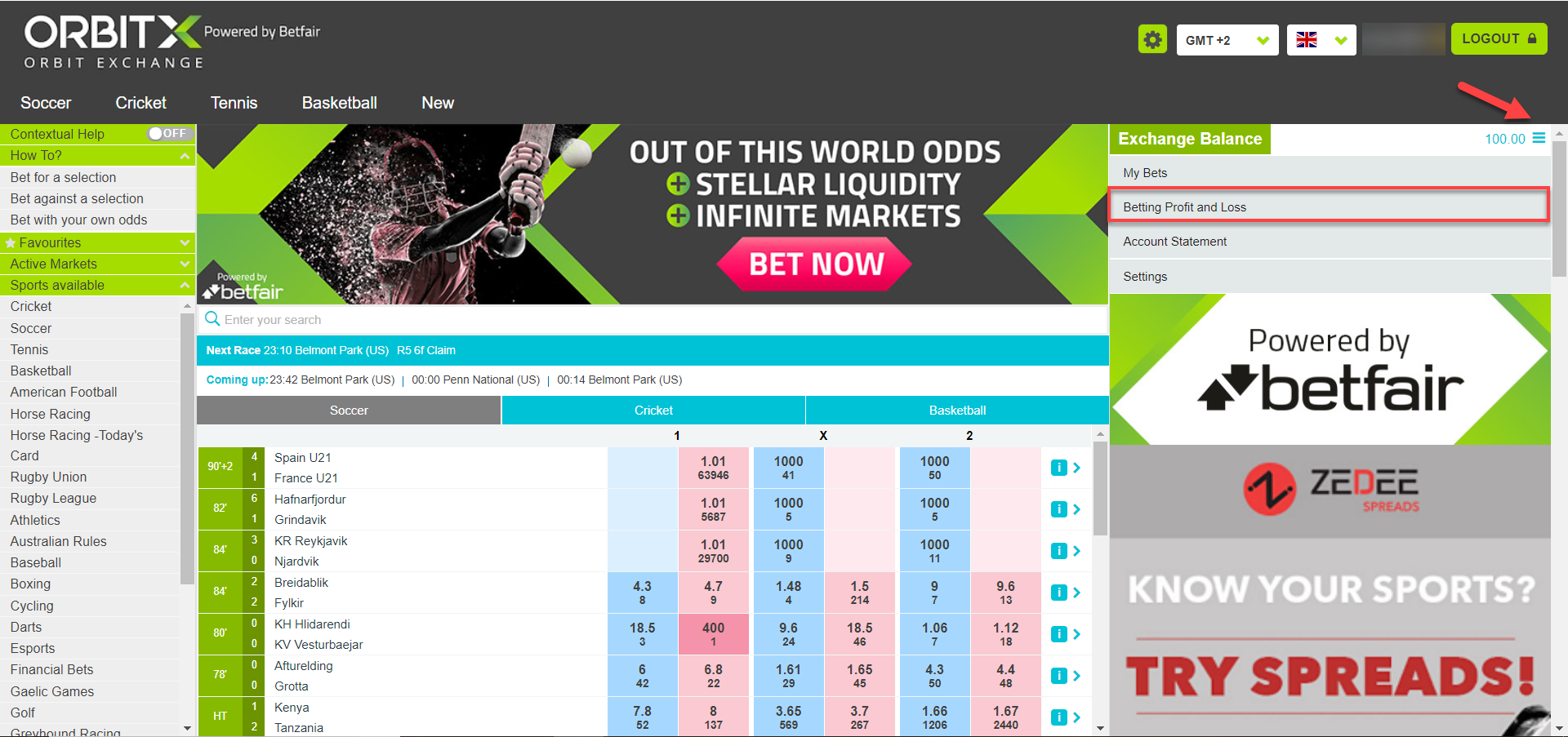 Choose the time period and the sport you want to check.

Account Statement
Under Account Statement, you will find a complete overview of all your transactions.
That means you can keep track of deposits and withdrawals and the outcome of all the bets you have placed.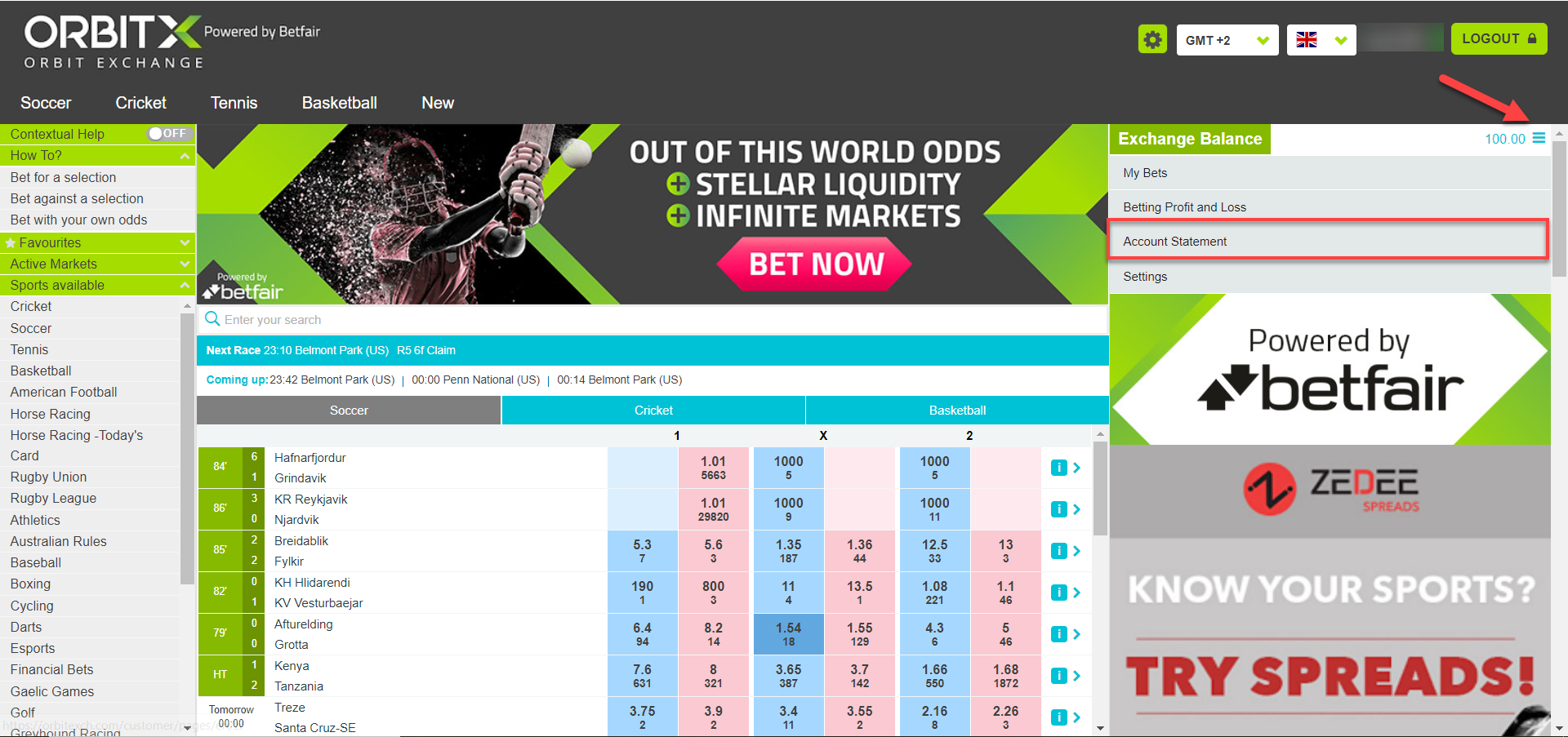 Placing a bet
As with all betting exchanges back bets are coloured blue and lay bets are pink so it is easy to distinguish between the two bet types.
1Here you can see what event it is.
2Here the bet type is shown. In this case it is the match odds.
3Click on the other tabs to see different bet types.
4Popular bet types are shown here. Scroll down to see more.
5The best current back odds.
6The best current lay odds.
7On the betslip you can see the chosen odds.
8And the stake. Tip: the minimum stake for lay bets on Orbit is €6. If you need to place a lower lay amount, e.g. to lay a €5 free bet, you should lay two free bets together, if possible, in order to get above the minimum amount. Or use the opportunity to place a 'mug bet'.
9You can also see the liability. Always remember to compare the liability to the liability in the Oddsmatcher and other calculators.
Please get in touch in the Forum if you have any questions.