What is a betting exchange?
Ever wondered exactly how betting exchanges work and how they are different to bookmakers? Betting exchanges play a crucial role in Matched Betting and knowing the basics is a must. This post will explain everything you need to know. Let's go.
What is a betting exchange?
Betting exchanges have gained popularity in recent years as more and more people realise the potential they offer.
You may have heard about betting exchanges like Betfair and Matchbook but are not sure exactly what they are or how they work.
This blog post will give you an insight into the fundamentals of betting exchanges.
This blog post will give you an insight into the fundamentals of betting exchanges.
Click To Tweet
So, what is a betting exchange?
Well, before moving on with betting exchanges, here is just a quick reminder of what a bookmaker is.
A bookmaker is a person or organisation that accepts bets on a particular outcome of an event, typically sports events, and pays out money to the punters if their prediction turns out to be true. The amount of money that is paid to the customer is determined by odds.
Traditionally, betting has taken place between a customer and a bookmaker. The customer places a bet, and if they are right, they win. If they are wrong, they lose and the bookmaker wins.
Contrary to a bookmaker, at a betting exchange you bet against other people and not against the bookmaker.
A betting exchange is a marketplace that brings two or more persons together, so that they can place or exchange opposing bets.
Put very simply, betting exchanges are secure places where sports bettors can exchange bets with each other anonymously, at odds that they specify themselves. A betting exchange is basically a platform or middleman that matches and settles bets. They generate revenue by charging a small commission when you place a bet.
Back and Lay betting
The most noticeable difference between a bookmaker and a betting exchange is that with a betting exchange, you are able to lay a bet.
A lay bet is a prediction that something will not happen, e.g. Germany will not win the game.
Before you start placing bets at a betting exchange, it is important to be aware of the difference between a back and a lay bet.
Back Betting
You may already have tried to place a back bet without referring to it as such.
A back bet is the same as a normal bookmaker bet, e.g. betting on Germany to win a football game. However, to every bet there are two sides – a prediction that something will happen and a prediction that something will not happen.
Basically, whenever you go to the bookmakers to place a bet on Germany to win a football game, you're backing an outcome. If you predict the outcome correctly, you win money from the bookmaker. This is a back bet, as you are betting on something to happen.
Lay Betting
The other side of that bet is that Germany will not win the football game. So, you can place a bet on Germany not to win. This is called a lay bet.
What about a draw? A draw does not affect your bets as we have bet on a team to win and the same team not to win. Hence, a draw will mean that the team does not win. And the lay bet wins.
How does a betting exchange work?
As mentioned above, a betting exchange is a platform where you and I can exchange bets with each other.
But how does that actually work?
For a betting exchange to work, someone must back and lay a bet. The person who backs a bet is someone who wants to bet on an outcome, and the person laying a bet is someone who wants to bet against the same outcome.
With a traditional bet, the bookmaker will automatically lay the bet. Hence, the bookmaker makes money if you lose your bet and has to pay out money to you if your bet wins.
At a betting exchange, you can only back an outcome if someone else is willing to lay against that same outcome.
The more people that back and lay, the higher the liquidity that is available in that particular market. All the odds will have different available liquidity which is visible directly under the odds. This is due to some people offering to back and lay at different odds.
Once the bet has settled, the betting exchange will ensure that the winner receives their winnings and that the losing stake is deducted from the loser's account.
For this service, the betting exchange charges a commission, and this is how they make their money. Noticeably, this is different from a bookmaker, who makes money when you lose money. The commission is typically between 1,7% and 5% and is often only charged on the net winnings from the winning bet. That means you often do not pay a commission on losing bets.
A great feature of the betting exchanges is that you can choose your own odds. However, if no one is willing to accept those odds, your bet will remain unmatched and become void once the event starts, i.e. the money will be returned to your account. As a Matched Bettor, it is important to check if your bet has been matched as you otherwise risk losing the full stake of your back bet with the bookmaker.
Impact of betting exchanges
Since the introduction of online betting exchanges, it is no longer the bookmakers exclusively that set the prices or odds for sporting events.
The bookmakers must always check and respond to what is happening at the betting exchanges to keep the market in balance. Even if you have never had a bet on a betting exchange before, you should be very happy about their existence as you will have benefited from the higher odds.
A visible example is the odds in horseracing. At one time it was unusual to see an outsider at odds of more than odds 300, but now, many runners have starting prices of odds 600 or more. This increase is entirely due to the exchanges.
Another example of the positive effect the betting exchanges have had on the odds market is the overall increase of odds on all sporting events. The latter example is less visual but has ultimately benefitted all punters. Despite this overall increase in the odds market, you can still normally get much better odds on the betting exchanges than with a bookmaker, typically 10-20% better according to the exchanges themselves.
7 key advantages of betting exchanges are:
The ability to lay a selection if you think it will not win. The ability to back or lay a selection to be placed. The increase in odds compared to the bookmakers. Betting in-play or live on many sport events. This can give you many advantages and opens the door to exiting new Matched Betting methods and systems that may increase your profits. With bookmakers there is a constant risk that they
gub or close your account
. Betting exchanges love Matched Bettors and will not gub your account. This is a very important advantage! The ability to trade on price movements in betting events to guarantee yourself a profit regardless of the result. Arbitrage Opportunities. Bookie and exchange price discrepancies can allow you to take a no-risk bet.
Are there any disadvantages to betting exchanges?
The advantages easily outweigh the disadvantages.
However, the two main disadvantages are the lack of events and markets. This means that you will not be able to lay off the bookmaker bet and have to choose to either not lay the bet or skip the offer.
The second disadvantage is the smaller sign-up bonuses. The sports betting market is fierce, and the bookmakers really have to fight to ensure you place your bet with them. However, the betting exchanges offer so many advantages (and are indeed necessary when Matched Betting) that they do not have to offer the same incentives to open an account. That being said, most betting exchanges do have some sort of sign-up offer.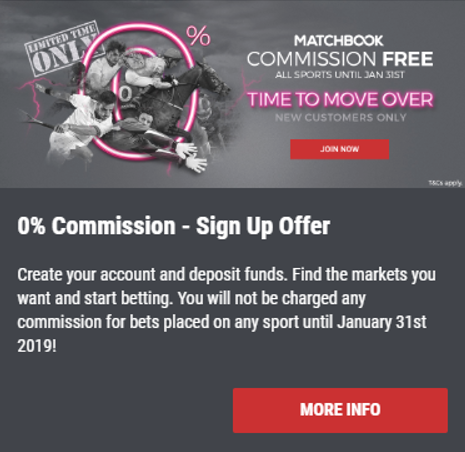 Betting exchanges in Germany
The best-known betting exchange is Betfair. Unfortunately, due to licensing regulations in Germany, Betfair Exchange, as well as Betfair Sportsbook, are not available to German residents anymore (you can still use Betfair though if you sign up to one of the so-called White Label Betfair exchanges, e.g. Orbit, through DoppelWetten or a betting broker).
What betting exchange is available in Germany?
At the time of writing, none of the big 4 betting exchanges (Betfair, Matchbook, Smarkets and Betdaq) are available in Germany.
However, by using a betting broker, it is still possible to get access to a good number of betting exchanges in Germany.
At DoppelWetten, we can also open and maintain Orbit Exchange accounts, so just contact us if you would like to have access to an Orbit account.
Another option is the betting broker BetinAsia, where you can get access to a number of providers, e.g. Orbit Exchange or Black.
The end of the Bookmakers?
Does the introduction of betting exchanges mark the death of the bookmakers?
No, definitely not. Some punters may have moved their entire business to the betting exchanges, but the traditional bookmakers still dominate the gambling market.
Although the odds are generally better at the betting exchanges, there will still be occasions when a traditional bookmaker will offer more desirable odds. Also, most bookmakers offer regular betting bonuses and free bets, which are designed to attract regular sports bettors.
Complete list of betting exchanges
Below is a list of the top 5 betting exchanges.
Matchbook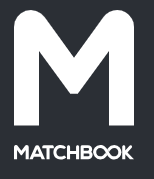 Based in Cork, Ireland, Matchbook is gaining popularity, and due to its very favourable commission rate and by continuously increasing the number of available markets, they are especially appealing to Matched Bettors.
The Matchbook commission is 1,7%.
Betfair  

The first and best-known betting exchange is Betfair, which was founded in 2000 and has its headquarters in Hammersmith in London. Betfair was listed on the London Stock Exchange until it merged with a bookmaker, Paddy Power, to form Paddy Power Betfair in 2016. Besides the betting exchange platform, Betfair also offer a sportsbook and online casino platform.
The Betfair commission is 5%, but this varies for White Label Betfair exchanges.
Smarkets  

Smarkets was founded in 2008 and has its headquarters in London. Smarkets is one of the big up-and-comers in the market and is set to rival the bigger and more established companies. Due to its user-friendly interface and competitive commission rate, it is becoming more and more popular.
The Smarkets commission is 2%.
Betdaq  

Betdaq was founded in 2000 by an Irish businessman but was acquired by Ladbrokes in 2013. Betdaq is currently the second largest betting exchange after Betfair. Betdaq are poised to challenge Betfair and have increased their marketing budget and reduced their commission to 2% in order to conquer the betting exchange market.
The Betdaq commission is 2%.
Orbit

Orbit is a white label Betfair exchange widely used in Germany and Austria.  It is now only available to German residents with a use of a VPN service set to, for example, Austria.
The Orbit commission is 4.5% for accounts opened by DoppelWetten.
Lesser known betting exchanges
Below are some of the lesser known betting exchanges. I have not yet had a chance to try these out, so I cannot recommend them, but I have chosen to include them to complete the list.
Piwi24/7
Black
Betkeen
Fair Exchange Powered by Betfair
Ladbrokes
Fairlay
BetBTC
Bookiepro
9Wickets