Step-By-Step Premium Tradings Sign-Up Guide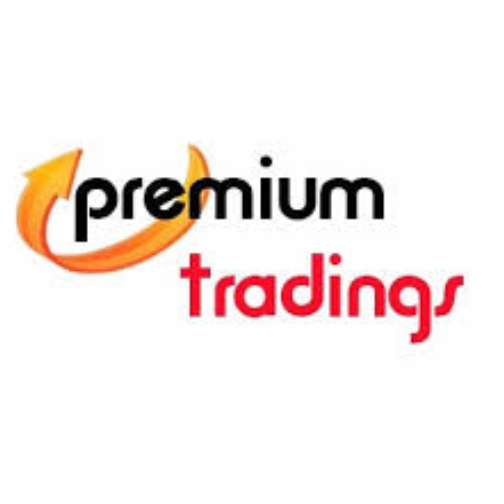 Premium Tradings is a betting broker that offers access to three different betting exchanges.
We recommend you read our blog post about betting brokers.
By getting access to Matchbook and the two Betfair white label betting exchanges 9Wickets and Orbit, you are certain to always get the best odds, which will increase your monthly profit. Matchbook and Betfair are all included in the DoppelWetten Oddsmatcher.
A Betfair white label betting exchange means that the odds and liquidity follow Betfair but it does not bear the Betfair logo.
This guide will take you through the sign-up process. There are several ways you can open an account with Premium Tradings. Below I will show you a general approach when signing up.
Go to www.premiumtradings.com and change the language to German if needed.
It is not possible to open an account with Premium Tradings without contacting (point 9) their customer support at some point of the sign-up process. They are very friendly and helpful. Unfortunately, they only offer support in English but that can easily be circumvented by using Google Translate, in case you don't feel confident in English.
I personally prefer contacting their live chat as they respond immediately.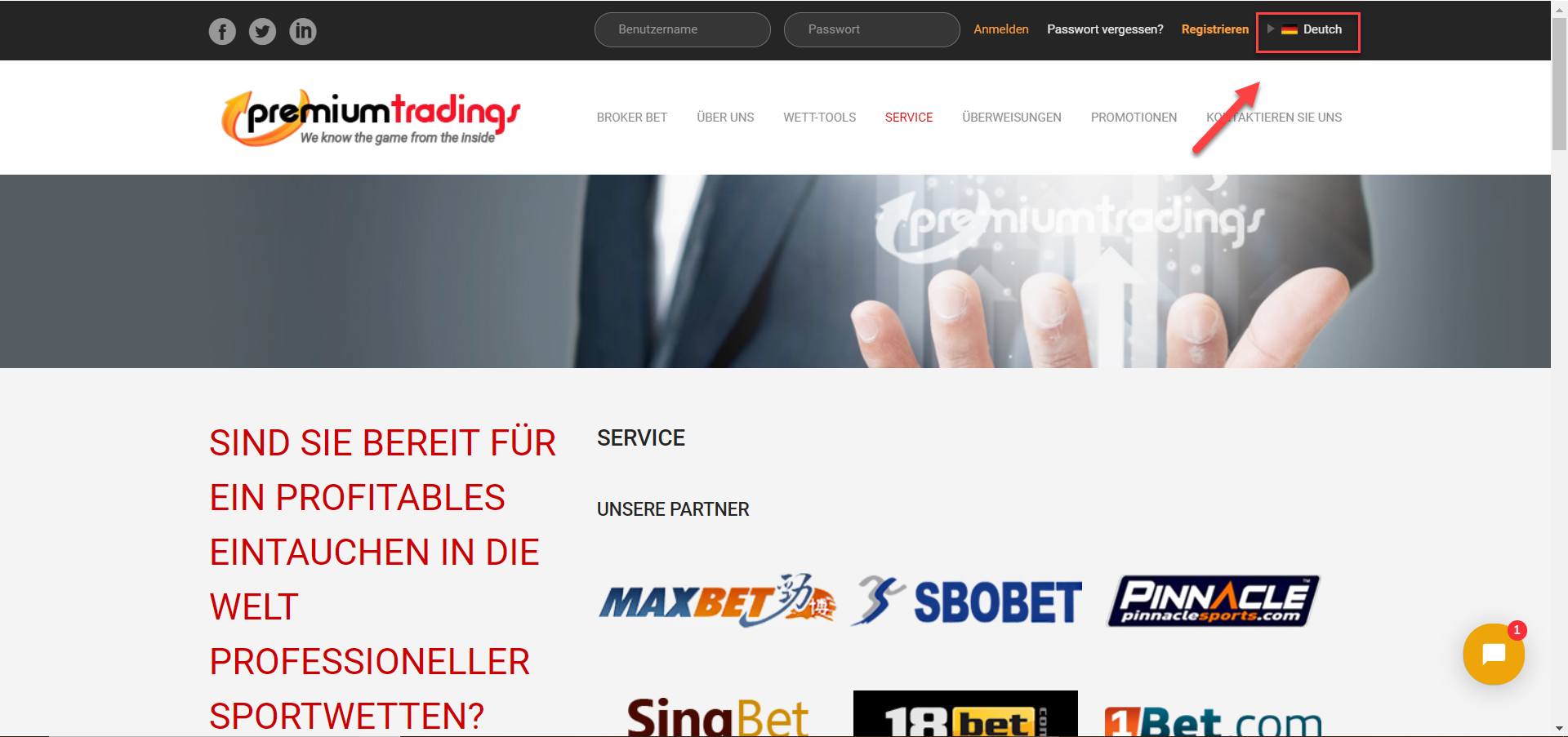 Click on register to open the registration form.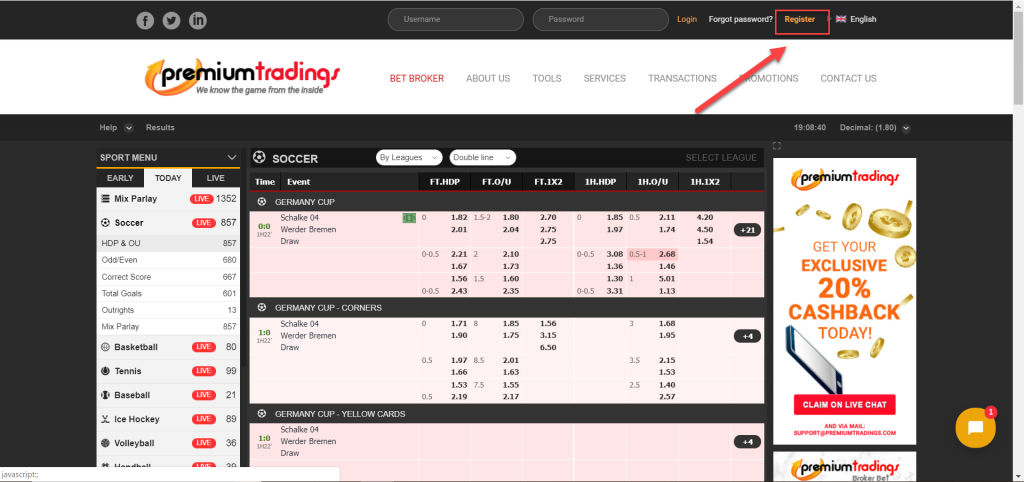 Fill in the registration form, make sure to mention DoppelWetten in the box "How did you hear about us?" and click on "submit" once done.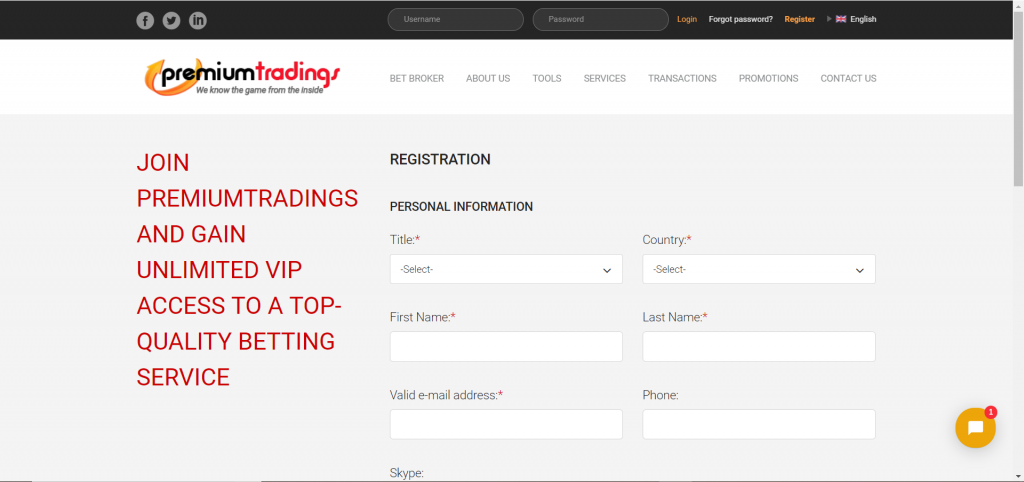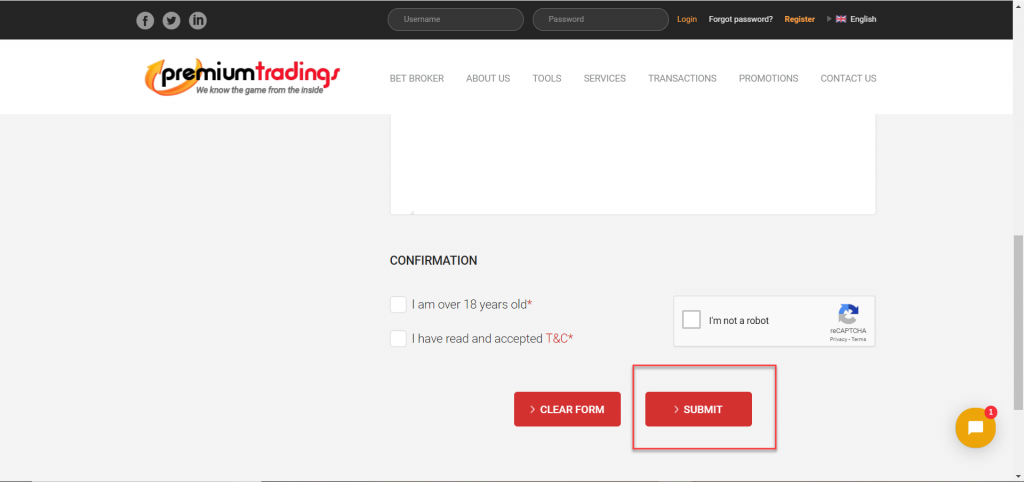 You will now see the message shown below.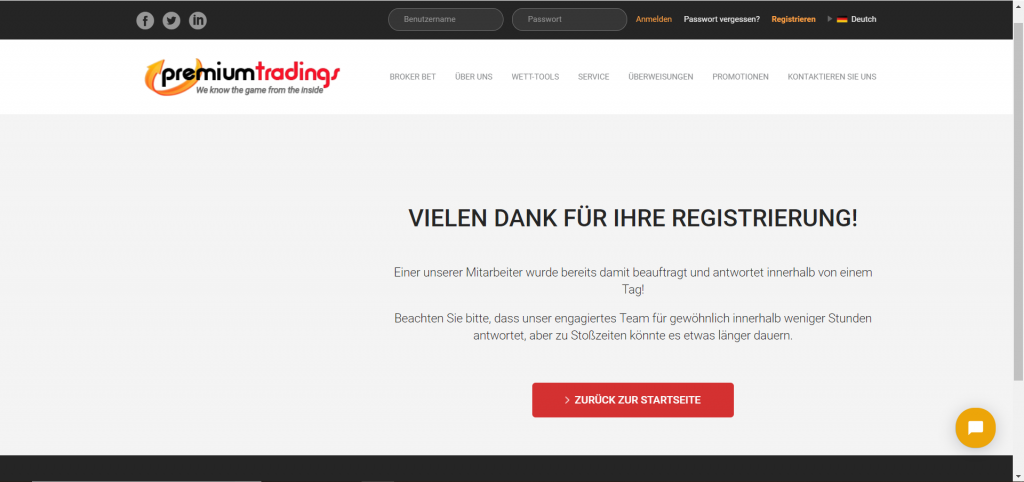 You will then receive an email with the details of the services Premium Tradings offer.
At this stage you need to choose the betting exchange you would like to open. You may also request a test account if you wish to try out the services before making a deposit.
Once you have made your choice, you need to get in touch with the Premium Tradings costumer support team.
Whether you prefer to communicate via email, live chat or any of the other contact methods is fully up to you.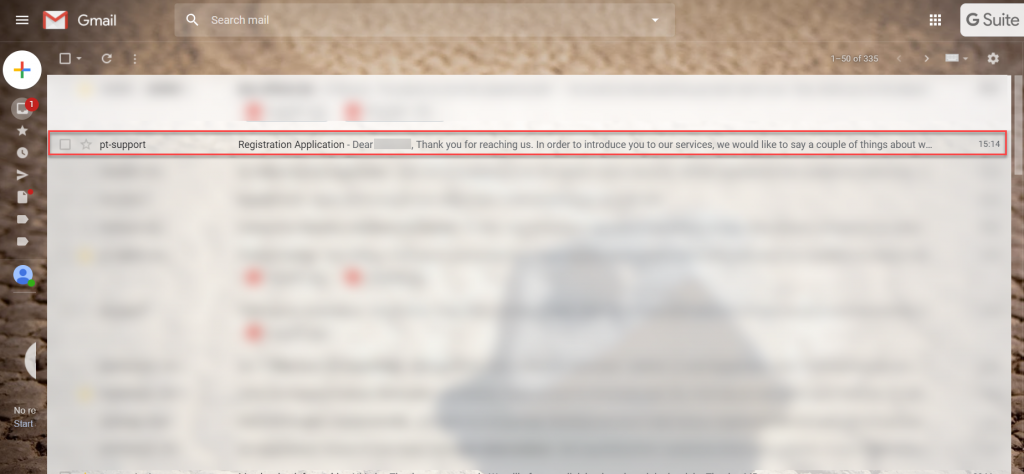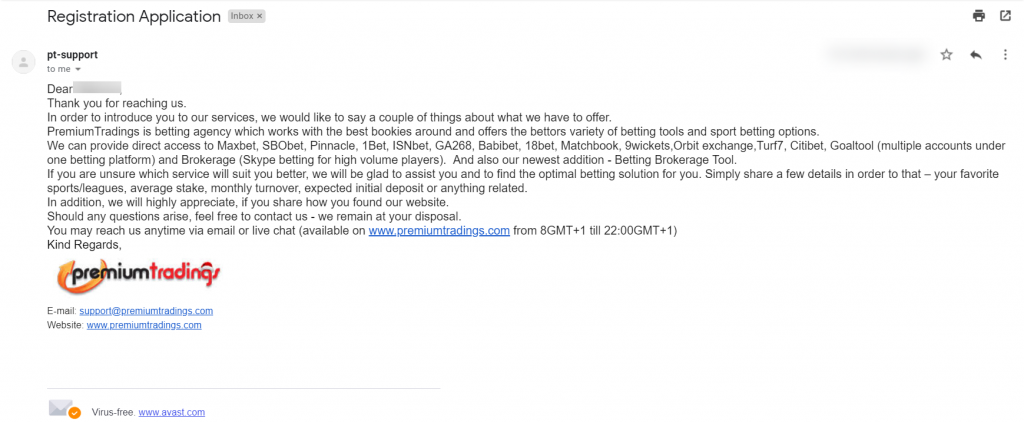 Once you have informed the costumer support about what account you want and maybe tested out the services, Premium Tradings will send you a list of documentation required for the KYC verification of your account. KYC is short for Know Your Customer and is a standard way for bookmakers and betting exchanges to ensure you really are who you claim to be.
All bookmakers will ask for similar documentation so it is a good idea to save the scans on your computer so you have easy access to them once you need them again.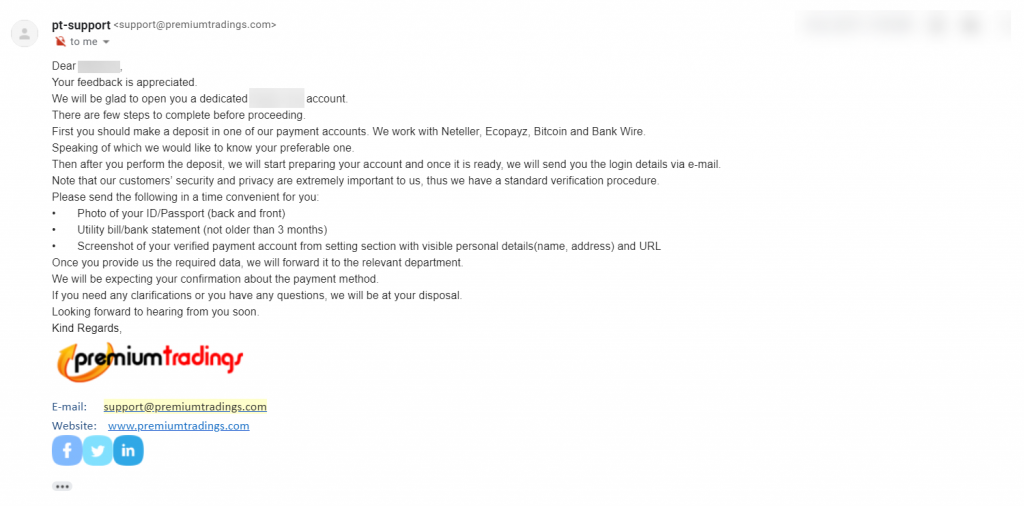 Having passed the KYC verification, you will now receive further information on how to make your first deposit.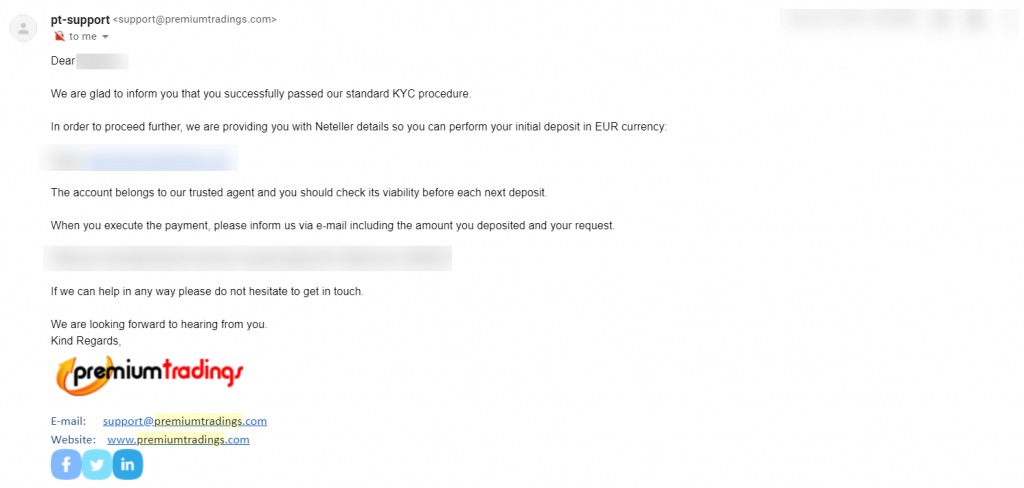 Last step of the sign-up process is that you will get an email with all the relevant log-in details.