Read and understand the bookmakers' terms and conditions (T&Cs)
In this guide I will show you what to look out for when reading the bookmakers' terms and conditions.
Once you know what to look out for it will only take a few minutes to browse through them
Let's get started…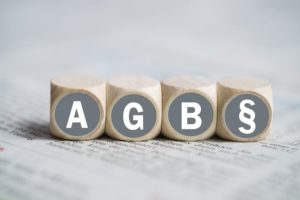 It is very important that you read and understand the Terms and Conditions for every offer that you take up.
Yes, Terms and Conditions (T&Cs) are a very boring read but I cannot stress enough that reading AND understanding them is crucial in order to avoid making mistakes.
Mistakes could potentially lose you money. Please ask in the Forum if you are in doubt about any Terms and Conditions.
Below is an example from the Bet3000 sign-up offer.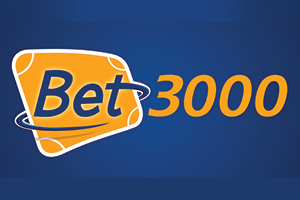 I will point out the most important things to look out for and give you the answers from the text. 
Once you have read a number of Terms and Conditions you will be able to easily spot the main terms, which will make it much faster.
The example is in German as the majority of the Terms and Conditions will be in German. Even if you do not speak German, please note that it is very important that you do understand the main part of the German language Terms and Conditions. If you do not, practise and/or ask in the Forum.
If you don't understand the Terms and Conditions of a specific offer, then either avoid the offer altogether or ask for help in the Forum.
The below T&Cs are from the Bet3000 sign-up offer where you will receive up to €100 when you make your first deposit.


Summary of the Terms and Conditions
How much do I have to deposit to get the full bonus?
It is a 100% deposit bonus, which means when you deposit €100 you will get the full bonus of €100
How do I qualify for the bonus?
Open an account. Make a deposit. The bonus will be credited straight away.
Other requirements in order to qualify?
You need to be at least 18 years old and a resident of Germany. You will only get the bonus with your first deposit.
What is the wagering requirement before I can withdraw the money?
The bonus amount must be wagered 5 times with minimum odds of 2,00. The amount of the deposit also needs to be wagered once. Hence, the total wagering requirement is €600.
How much time do I have to complete the wagering requirement?
90 days
When do I have to claim the offer by?
These T&Cs do not mention anything about this, but often it will say, e.g. within 7 days from your first deposit.
What types bets qualify for the wagering?
In these T&Cs, it says sports or live bets.  Other offers may stipulate that you can only place accumulator bets, or not use certain sports or markets.
Notes
You will forfeit any potential winnings if you make a withdrawal before you have completed the wagering requirement. It is not allowed to bet on more than one outcome of a game e.g. both the home team and the away team to win. You are not allowed to cash out any bets. If you empty your account before you have fulfilled the wagering requirement, then you have completed the offer. This is the ideal scenario as you will minimise the amount of bets and maximise your profit. Remember, if you lose a bet at the bookmaker you win at the
betting exchange
. Some offers specify a maximum amount per bet during the wagering.  Look out for this condition, as it means that if you bet higher amounts, not all of it will count towards your wagering. Very few offers also have a maximum amount that can be paid out after the wagering (a cap).  You need to be very careful with these offers, and they are marked as 'difficult' in our list of sign-up guides. Don't do other offers with the same bookmaker while doing the sign-up offer because this is often not allowed.
Test your new knowledge right away!  Choose an offer and look at the T&Cs used.  Head to the Forum where all the current offers are posted.