Can I use DoppelWetten if I don't live in Germany?
One recurring question is "Can I use DoppelWetten if I don't live in Germany?"
Yes, you can very much benefit from using our matched betting tools and guides even if you don't live in Germany.
Click here for our list of bookmakers available in Germany and Austria.
So, if you want to earn monthly profit from Matched Betting but live outside of Germany (and Austria), then continue reading.
If you want to earn monthly profit from Matched Betting but live outside of Germany (and Austria and Switzerland), then continue reading.
Click To Tweet
General Benefits
Here are some of the general (i.e. not country specific) benefits of using DoppelWetten from countries other than Germany/Austria.
These benefits will not only save you time and effort when Matched Betting but also increase your profit.
For further regional or country specific benefits please look below.
Ok, here we go.
Oddsmatcher


The number one benefit is without a doubt that you will get access to our Oddsmatcher.
This powerful tool not only finds the best Matched Betting opportunities for you, but by comparing odds from bookmakers and betting exchanges, it also does all the hard calculations.
So, before you have even placed a bet, you know what profit you can expect.
In the Oddsmatcher, we have nearly 200 bookmakers and the four largest betting exchanges i.e. Betfair, Matchbook, Betdaq and Smarkets.
Hence, no matter which bookmakers are available in your country, there is a good chance that we have them in our Oddsmatcher.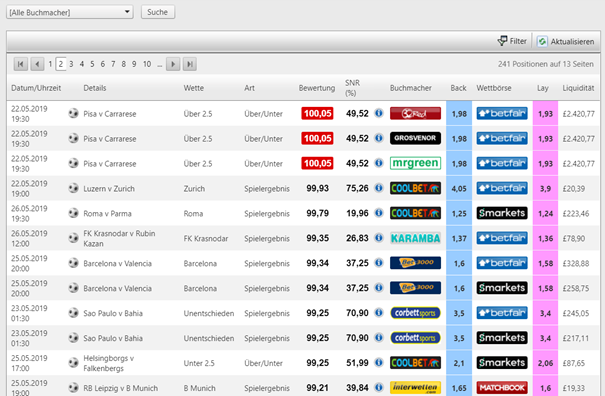 The DoppelWetten Matched Betting Guides


As a Premium Member you will get access to all of our Matched Betting guides.
The below is just a small sample of all the guides available to you.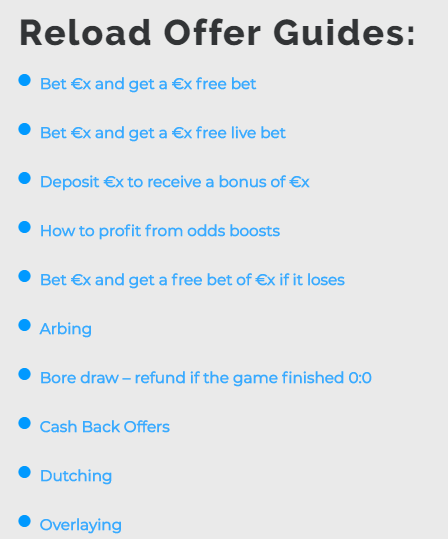 The majority of sign-up offers and offers for existing customers work in the same way regardless of what country you are in.
So, our guides will also be a great benefit to you.
Matched Betting Forum


Our Matched Betting Forum is full of friendly likeminded people.
By reading old Forum posts, you can get tons of Matched Betting tips and ideas for new approaches to offers.
You are welcome to use both English and German in the Forum, so even if your German is not up to par, you are more than welcome.
On request, we will even accommodate you by adding country specific threads, so you can easily get in touch with other Matched Bettors from your country and share country specific offers and information.
Similar offers


Most bookmakers operate across borders.
Their websites are available in a large number of different languages and URL addresses.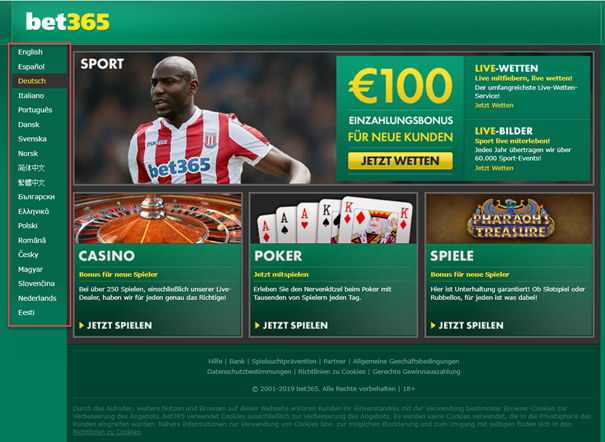 Although some offers can be country specific, many are generic.
An example of a generic offer is Bet365's 2-up offer, which is available across their different platforms.


Then there are the country specific offers. Like the fantastic live bet offer from Bet365 that you see below.

The offer varies between different countries, but the approach is the same. For example, Bet365 will run the offer in Germany when Dortmund and Bayern are playing. However, they may run it in the UK when Liverpool and Manchester City are playing.
Similar for the Champions League. They might choose a game with a British team for the UK offer and another one with a German team for the German offer.
So, how does that benefit you?
When you see an offer in the DoppelWetten Forum, it is likely that the offer (or a very similar offer) is also available to you in your country.
Using the DoppelWetten Forum will save you a lot of time otherwise looking for offers.
Country specific bookmakers in the Oddsmatcher
Our Oddsmatcher searches odds from almost 200 different bookmakers.
Some are country specific, which will save you a lot of time searching for the best Matched Betting opportunities. You also avoid doing all the calculations by yourself as the Oddsmatcher will do them for you.
Below you will see a number of country specific bookmakers.
Scandinavia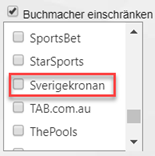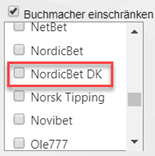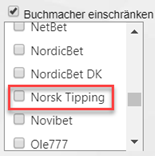 Rest of Europe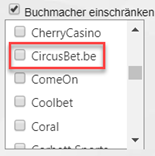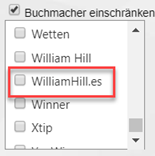 Australia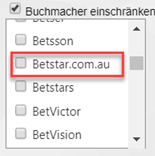 To sum up
As shown above, there are plenty of reasons to sign up to our Premium Membership today, where you will get access to all the great tools and guides.
Not convinced yet?
Why don't you try out our service for free for two whole weeks?